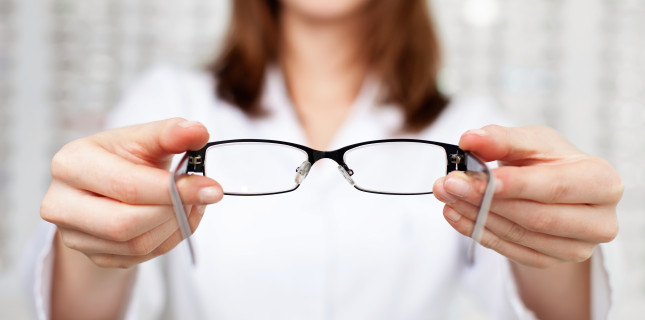 3 Key Premium Progressive Lens Benefits to Present
Sales of premium progressive lenses are booming. And, it's no wonder, with the Baby Boomer generation moving quickly into their 50s, 60s, and even 70s.
In fact, a full 83% of ECPs expect an increase in purchasing of progressive lenses (more than any other lens category), according the Eyecare Business 2014 Market Trends Study.
Tip: Explain that free-form progressive lenses are made with a computer-controlled diamond cutting device that delivers highly improved accuracy.
83% A full 83% of ECPs expect an increase in purchasing of progressive lenses (more than any other lens category).
But, selling premium progressive lenses today can be a daunting task. In addition to the vast plethora of available product options to wade through—from free-form to customized digital designs—today's new advanced lens technologies can be difficult to keep up with.
To help you simplify progressive lens sales in your eyecare business, we've listed three key benefits to present to patients when discussing premium progressives, such as free-form designs. Patient education can be critical to overcoming cost concerns with higher-end lens products.
Benefit 1: Visual Clarity + Comfort
Explain that, while there is nothing that can reverse presbyopia and its visual effects, a high-tech, high-quality progressive lens can greatly benefit people with presbyopia by increasing visual acuity, efficiency, and comfort for wearers.
Benefit 2: Noticeable Precision
Explain how digital lenses are made—and their distinct features. Crafted with a computer-controlled, three-axis diamond cutting device that can apply virtually any curve to any point on the lens surface, free-form or digital progressive lenses are made with a much higher level of precision than conventional progressives. This eliminates aberrations that can be noticeable and bothersome to some wearers, especially those with prescriptions in the upper and lower limit of the range for each base curve.
Benefit 3: Improved Rx Accuracy
Explain that the precise way in which free-form progressives are made also eliminates the need for the polishing steps that are required when conventional tools are used in making conventional progressives. The elimination of the polishing steps improves the power accuracy and optical quality of free-form lenses.
Looking for high-quality free-form progressive lens options? Check out Shamir's Autograph III®, InTouch™, Spectrum™, and Element™ lenses.
Do you have a unique way to present premium progressives in your practice?
Please tell us about it and join the conversation on this important topic on our Facebook page here.