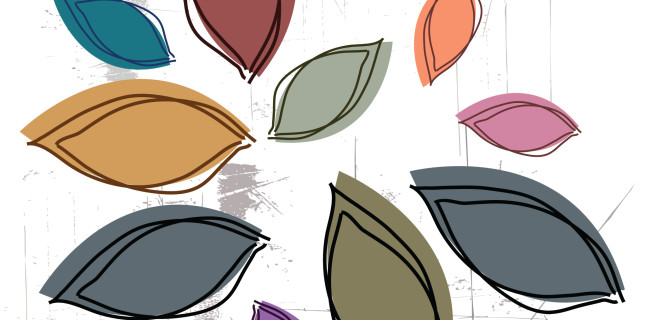 Trends: Fall 2015's Most Important Colors
Planning ahead for your frame assortment? Head into your fall product buying meetings armed with intel on the season's most popular colors from the Pantone Fall 2015 Color Report.
The biggest news in hues: Earthy neutrals are being paired with bold colors and patterns for both men and women. The inspiration? According to Pantone, fashion designers are reflecting a landscape of hope, fun, fantasy—and all things natural—for the fall season.
The Top 10 Colors for Men's and Women's Fashion for Fall 2015
Stormy Weather [PANTONE 18-4214]: A cool and soothing greenish-gray that serves as the ideal neutral across the Fall 2015 palette.
Oak Buff [PANTONE 16-1144]: A golden-yellow, mellow, comforting, and warming shade that inspires good feelings.
Dried Herb [PANTONE 17-0627]: An olive green once thought of as strictly safari or military, this hue is elevated this season to be sophisticated and chic.
Marsala [PANTONE 18-1438]: Rich and robust, this winey red-brown adds finesse and savoir faire to the palette.
Biscay Bay [PANTONE 18-4726]: A lush and elegant teal, this hue combines the serene qualities of blue with the invigorating aspects of green. This cool and confident tone inspires thoughts of soothing tropical waters.
Cadmium Orange [PANTONE 15-1340]: With a nod to the '60s and '70s, this playful and sophisticated, subtly dramatic, vintage-inspired color evokes a sense of optimism, fun, and fantasy.
Cashmere Rose [PANTONE 16-2215]: A '60s hue with a modern edge, this color is a tactile and soft pink that is more upscale than downtown.
Desert Sage [PANTONE 16-0110]: A naturally inspired cool and soothing greenish-gray that serves as the ideal neutral across the Fall 2015 palette.
Reflecting Pond [PANTONE 19-4326]: A cooling blue that adds dimension and intrigue to the Top 10. It is a serious shade that speaks to the need for stability and security.
Amethyst Orchid [PANTONE 17-3628]: The jewel in the crown of the Fall 2015 palette, this enigmatic hue is intriguing, vibrant, bold, creative, and exciting.
Which fall colors do you think will resonate with your patients? Please share your opinion + join the conversation on this important topic by commenting below or on our Facebook page.