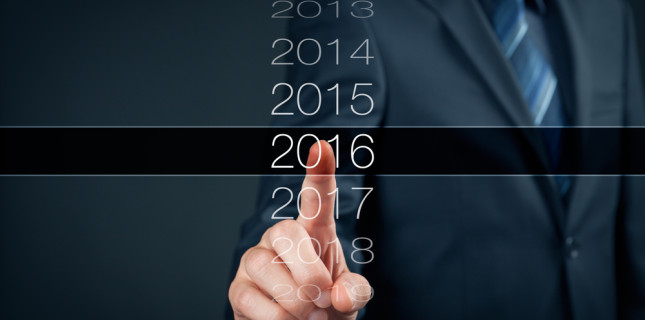 2016 Small Business Outlook
From recent surveys of small business owners conducted by a number of organizations, including Bank of America, Wells Fargo, The National Federation of Independent Business, and Fox Business, here are several trends (and the stats behind them) to keep in mind for 2016.
Tip: "Small business owners surveyed say they are offering perks to increase satisfaction and productivity among employees."
70% Nearly 7 out of 10 small business owners say their revenues will rise in 2016.

These statistics are especially pertinent for optical, which shows continued strong growth by independent practices (defined by The Vision Council is practices with no more than three locations).
GROWTH. According to The Bank of America Small Business Report, conducted in Sept. 2015, 78% of small business owners in the U.S. expect business will grow over the next 5 years. That's up from just 67% a year ago.
Optical is no exception. Though year-end numbers are not yet available, The Vision Council reports that total U.S. vision care market grew an impressive 6.3% for the 12 months ending September 2015.
ITR Economics, in its Macroeconomic Outlook prepared for The Vision Council and released this month, reports, "The good news for the U.S. economy is seen on the consumer side. Annual growth in retail sales (excluding gas stations and adjusted for inflation) is currently 4.7%, the eighth consecutive month of growth above 4.0%."
REVENUES. Looking at small business overall, Bank of America reports that nearly 7 out of 10 small business owners in the U.S. say their revenues will rise in 2016. Those numbers are up by more than 10% from 2014. Research conducted by The Vision Council shows optical in a strong position as well. For example, sales in the spectacle lens category rose nearly 9% in the 12 months ending in September. That's a bullish beginning to 2016.
ECONOMY. Much of the current optimism about 2016 among small business owners stems from their increased confidence in the U.S. economy. According to Bank of America, confidence in the domestic economy jumped to 56% in 2015, from just 45% a year earlier. That represents the biggest increase in optimism since its Small Business Report was launched in 2012.
HIRING. Small business owners are also reporting plans to increase hiring, with nearly 70% planning to bring on more employees in 2016, compared to just 51% in 2014. Like some of the country's other small business categories, turnover in optical—and, therefore, hiring–is always a challenge, as competition remains keen for well-trained staff.
That is one reason Wells Fargo reports small business owners recently surveyed say they are offering perks to increase satisfaction and productivity among employees.
Looking ahead at the hiring picture for the rest of 2016, ITR Economics projects that "the labor market will be tightening, particularly among skilled workers." It also suggests "hiring and training skilled employees at today's low interest rates."
TECHNOLOGY. ITR also recommends undertaking capital expenditures while interest rates remain lower. That may be one reason 7 out of 10 small businesses surveyed by Bank of America report they will be investing in upgrades to technology at least this year. There is, in fact, a move to higher-tech products at all levels, whether it be investing in-office technologies, purchasing personal-use technologies like digital devices, or, in as seen in optical, upgrading to the latest advances in spectacle lens technology.
What do you see ahead for 2016? Tell us about your plans for growing business this year, and join in the conversation on our Facebook page here.