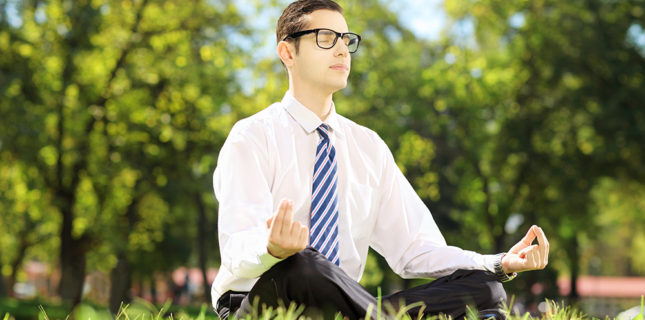 Minimize stress in your office
Stress has been called "THE health epidemic of the 21st century" by the World Health Organization (WHO). The cost to American businesses? Up to $300 billion annually, according to WHO. Here's how to minimize stress in your office.
Tip: "Recognize good work with a formal Employee of the Month program."
21% of employees surveyed say stress has resulted in them making errors at work.
If you think stress doesn't impact your practice, and its profitability, you might need to reconsider that. It affects everything from productivity and absenteeism to turnover and decreased quality of work.
According to a recent survey by ComPsych, employees pinpointed how stress on the job had affected them:
21%…errors at work
15.5%…difficulties with co-workers
14.9%…missed work days
14.4%…lateness
April is, in fact, National Stress Awareness Month. And, since stress is rarely addressed…but so frequently experienced…we wanted to share some strategies for minimizing, addressing, and helping overcome stress in your practice.
One of the biggest suggestions is to take a look at your organization. If staff is stressed, there are several simple steps a manager or owner can take.
IMPROVE COMMUNICATIONS
The biggest change you can make, according to Business News Daily, is to improve communications by taking four fundamental steps:
Listen to your employees…not just to what they're saying but their intonations. And, better yet, what's not being said.
Share information…about both the stability of the company overall and the individual's position within it. A sense of job security is important.
Make sure you clearly define responsibilities and the individual employee's role as well as how you expect them to interact with other staff members.
Be certain conversations are productive and that you don't allow yourself to get caught up in office drama.
TALK (REALLY TALK) TO EMPLOYEES
For some people, just saying hello and asking about family or something important to them can make all the difference. There are also lots of other, more substantial steps you can take with staff that can help:
Consult with them about scheduling. A lot of stress surrounds schedules that don't work for an individual. Some aren't changeable, but many scheduling challenges can be fixed. Even simply acknowledging you know their schedule is difficult for them can help.
Allow them to feel they are part of decisions and your decision-making process when it comes to schedules and other subjects that affect your team.
Look for problem areas and ask: are some deadlines unrealistic and is what you're asking of someone a good match with their abilities or strengths? Is there a better fit? Is cross training a good idea in some of those areas?
Show employees that they're valued by offering unscheduled rewards (like donuts or even just a job-well-done comment); planned incentives that are open to and will include everyone (not just dispensers or doctors, for example); and simple, everyday praise for a job well done.
Recognize good work with a formal Employee of the Month program. Pick recipients from around the organization—not just staffers who face the public.
Whether it's internal mentoring or attending a trade show or vendor-sponsored training, provide opportunities for growth and individual development.
In today's world, it's critical that you make it known you have zero tolerance for harassment of any kind. That's important on all fronts—legal, personal, professional, etc.
You're a small business. Create an entrepreneurial environment and climate that both inspires employees and allows them to feel part of the business.
How do you handle stress and the result, conflict, in your office? Do you have an established way of dealing with issues that arise? Share your experience and join the conversation on our Facebook page here.