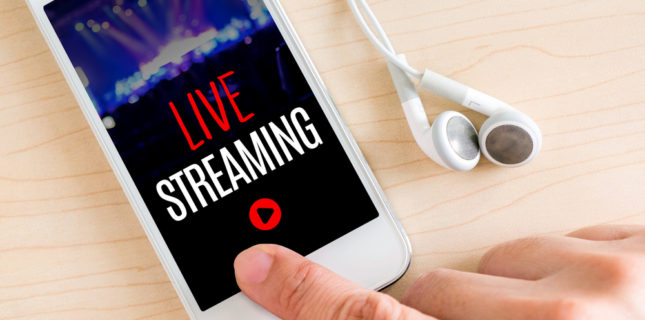 Create Valuable Video
According to recently released analytics about Facebook, video is what it's all about, especially if you want people to share. Here's some of what you need to know to create valuable videos with both "formal" video creation as well as streaming-from-your-cell video.
Tip: Post, don't link. Native videos receive 30% more views than videos posted as links to other sites.
80 billion The number of daily video views on Facebook
CONSUMERS. The attention span of your patients is decreasing. According to research conducted by Microsoft last year, attention spans dropped from 12 seconds in 1999 to just 8 seconds in 2015.
REACH. If you want to target millennials, video is definitely the way to go. In the world of this very visual generation, showing definitely trumps telling.
HOT. That helps explain why video is so hot. Just ask Facebook, which added a video broadcasting tool, called Live, to its portfolio earlier this year. Why now? Because in 2015 the company saw the number of daily video views on Facebook rise to 80 billion at the end of Q3—double the views at the end of Q1.
TOP. So how is it working? According to research released by Business Insider, half the people they surveyed had accessed Live, but mostly to view video. When asked what they would use when creating a live broadcast themselves, respondents choose:
Facebook…40%
Snapchat…35.7%
YouTube…16.7%
EVERYMAN. But don't think video is just for the big boys. Whether it's creating a video ad or just streaming live from your phone, video is actually perfect for small businesses, including practices like yours.
LINKS? No, don't be lazy when it comes to posting videos by just providing links on your Facebook page, for example. Why? Because native videos receive 30% more views than videos posted in links to other sites.
CAMERA SHY. Want to create video content, but don't want to be on camera? In live streaming video, that's rarely a problem as you're probably shooting and capturing someone or something else. In more formal video production, however, the answer is to use background images and screen captures. That way, you can just be the "voiceover."
HELP? Socialmediaexaminer.com suggests you check out services like Animoto or Magisto. Getting professional results is easy. Animoto, for example, helps you create videos in just four simple steps—pick a style, select photos/clips, pop in text, and pick a song. Then hit finalize, and, voila, a video ready to share on social or your website.
APPS. Keeping it casual? If you don't need something that formal, there are lots of great just-for-mobile apps. They include Flipagram and Boomerang.
STREAMING. The easiest way to get into video is with live streaming video. You only need your cell phone and an app like Periscope or Meerkat. Periscope was, in fact, the most frequently downloaded app from Apple's app store last year.
Have you or a staff member posted video yet? Tell us how you created it and how it worked. Join in the conversation here on Facebook.