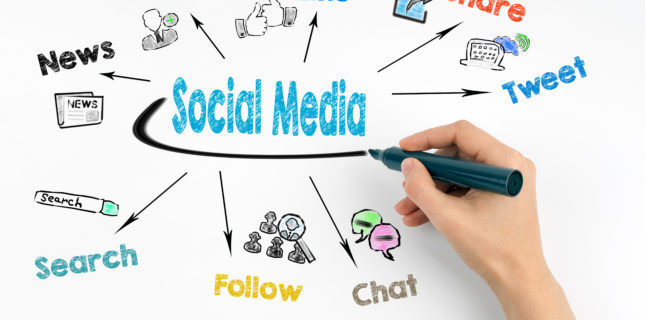 Where to Post What…and When
Did you know that people tend to be happy on Fridays, so posts should be upbeat? Or that the best time for retweets is around 5 p.m.? Read on to learn more about when to post and where, plus what a few of your peers have to say about posting.
Tip: "1-5 tweets a day will increase engagement," reports forbes.com.
1/3Post on Facebook Sat. or Sun., and engagement will likely be 32% higher than on weekdays.
THE BASICS
First, a few of the basics to get you started.
Who: You may assign one person in your practice with the task of posting or spread it around. That's what Justin Bazan, O.D., owner of Park Slope Eye in Brooklyn, N.Y. did when he started. "When the practice first started with social media, we instituted 'Social Media Monday.' Each person on staff was required make one post by a specific time that day."
How: Once you've established a workable schedule, make posting easier by subscribing to a social media scheduler like Sprout Social or Hootsuite where you can schedule posts in advance.
FACEBOOK
Despite ever-more competition, Facebook is still by far and away the most popular social networking site.
Best Days:
Thurs., Fri. = +18% engagement
Sat., Sun. = + 32% engagement.
Best Hours:
9 a.m., 1 p.m., best for shares
3 p.m., best for clicks
12 p.m.-1 p.m., on weekends
Worst Time: After 8 p.m. on weekends
Tip: "Keep Facebook to two posts a day, maximum," suggests Julie Urlaub, founder and managing partner of Taiga Company.
Sources: Doschedule.com, Fast Company, Taiga Co.
TWITTER
Despite its support on Pennsylvania Avenue, Twitter continues to grow at a slower rate then the competition.
Best Days:
Engagement is +17% on weekends for B2C companies.
Mon.-Fri. for B2B companies; weekends and Wednesdays for B2C companies.
The peak time for both is Wed. at 3 p.m.
Best Hours:
To maximize retweets, post at 12 p.m. and 5 p.m.
Tweets will, however, get the most clicks from 2–3 a.m.
Worst Time: Fri. after 3 p.m. or any day between 8 p.m. and 8 a.m.
Frequency: According to Forbes.com, "1-5 tweets a day will not take too much time and will increase engagement."
Sources: Huffington Post, Buffer, coschedule.com, MarketingHire.com, forbes.com, eyecarebusiness.com.
GOOGLE+
According to smallbusinesstrends.com, "Its SEO value makes it a must-use tool for any small business."
Best Time: 9 a.m.-11 a.m. on weekdays.
Best Day: Wed. at 9 a.m.
Worst Time: Late evening and early morning (between 6 p.m. and 7 a.m.). 
Sources: Fannit, Fast Company, QuickSprout.
INSTAGRAM
It helps you eliminate clutter, and highlight products/services in a very visual way, reports smallbusinesstrends.com.
Best Time:  Between 1-2 p.m.on weekdays.
Best Days: Mon. is best for engagement, especially from 8-9 a.m.
TIP: "We want to post when our audience is most likely looking at their smart phones," Tanya N. Gill, O.D., owner of Oakland Vision Center Optometry in Oakland, CA, told Eyecare Business. "Monday through Friday—right before work, during lunch, and right after work."
Sources: Fannit, Marketing Profs, smallbiztrends.com, eyecarebusiness.com
Which social media channels do you prefer? Please tell us when and where you post by joining in the Facebook conversation here.