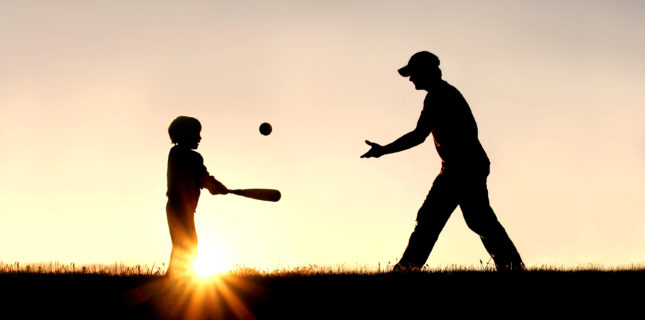 Ouch! Need-to-know Info About Kids and Eye Injuries
Here we share recent stats about children, eye injuries, and how you can educate families to help prevent them. If you only share one tidbit with parents, it should be this: Over 90% of eye injuries could be prevented if appropriate protective eyewear was worn. That's true about playing sports as well as playing with toys.
Tip: Post information in your office and online about eye injuries to children and how to prevent them.
13Every 13 minutes, an emergency room in the U.S. treats a sports-related eye injury.
STATS
Here's a look at some of the stats:
ERs. According to the U.S. Consumer Product Safety Commission (CPSC), emergency rooms treat almost 266,000 toy-related injuries a year. Three out of four of those injuries are to kids under age 15, and one third typically involve children age five and under.
SPORTS. Between the ages of five and 14, reports The American Academy of Ophthalmology (AAO), most sports-related injuries happen while playing baseball. In fact, an emergency room somewhere in the U.S. treats a sports-related eye injury every 13 minutes.
FASTER THAN… According to The Vision Council, "Batted baseballs are 3.5 times more likely to cause eye damage than a pitched ball."
TOYS. Nearly 20% of eye injuries to kids are related to toys with hard edges and detachable parts (especially "missiles"). Most are the result of accidents involving toy vehicles, scooters, and balls.
BIG KIDS. "One in 18 college athletes will sustain an eye injury, and the odds increase to one in 10 for basketball players," reports The Vision Council.
TIPS
So, what should you be telling parents to help their kids stay safe?
LABELS. Suggest to parents that they look for the ASTM (American Society of Testing and Materials) label on toys they're considering. That label means the toy meets the Society's safety standards.
INSTRUCTIONS. Carefully read warnings and instructions on packaging, as well as "appropriate for" age recommendations.
REVIEW. Check out the online reviews to see if safety has been an issue for some purchasers of the product you're considering.
RECALLS. Before making any major purchase, consult the Consumer Product Safety Commission's recall list (https://www.cpsc.gov/Recalls).
MORE INFO
Most important, make sure parents understand the importance of contacting an eyecare professional. They also need to know that some-grown treatments like applying pressure or medication to the eye can sometimes make the injury worse.Don't wait until something happens, though. Make sure you share preventive tips with patients and their families. One suggestion? Post info in your office and on your website about eye injuries to kids. Look online to create your own signage, or post something like these:
How do you communicate eye safety to the parents of young children in your practice? Tell us what you do and share in the Facebook conversation here.