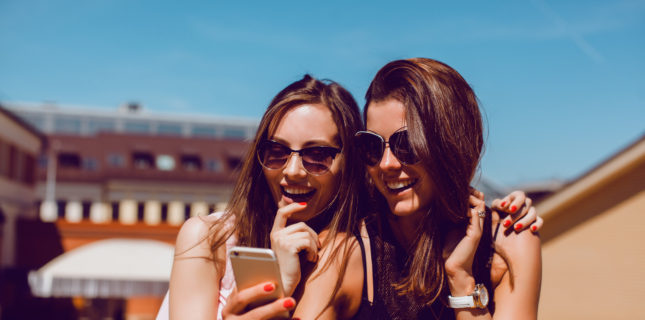 Summer Sun & Indoor Fun
Summer is nearly half over and that means two things. Patients will soon become more lax about protecting their eyes outdoors, and they'll start spending more time indoors with their devices.
Tip: "When we talk to our patients, it's necessary to make those connections for them."
73.5%of Americans don't know eyewear can protect the eye from blue-light and UV exposure.
HIGH AND HIGHER
When it comes to the great outdoors, most consumers don't understand that the UV Index is still high in early fall. That means sunwear and other UV protection is as important in Sept. as in June, when the index is at its highest in the Northern Hemisphere
DON'T KNOW
Most consumers still don't understand the dangers of blue light indoors or out. In fact, according to The Vision Council, "73.5% of Americans don't know that eyewear can be used to protect the eyes from the short- and long-term effects of…exposure." Here's a bit of information to help patients better comprehend why year-round protection from harmful UV and blue light is so important.
SUN SCIENCE
With some patients, it helps to talk big picture. So, here's a little UV science from Precision Doppler to help explain the ups and downs of UV. "The earth moves in an ellipse around the sun. It is also tilted roughly 23 degrees, so different parts of it are tilted toward the sun at different times along its orbit. That tilt is what gives us seasons. In June the earth is actually far away from the sun on the ellipse, but the Northern hemisphere is tilted toward it. The sun's rays are pointing directly between the North Pole and the Equator. This is why the UV Index is so high during the summer months."
HIGH NOON? NOPE
Though most people think the hottest time of the day is at noon, when the sun's rays are directly overhead, that's not the case. It takes 3-4 hours for the earth to heat up–like turning on a stove. The result? The warmest time of the day is usually between 3-5 p.m.
TALK THE TALK
How do UV and blue light fit into your conversations with patients? As Bryan Rogoff, O.D., a private practice consultant in the D.C. area, told the American Optometric Association, "As optometrists, we are not just focused on the eye—we are primary care doctors. We're all worried about diabetes and high blood pressure in this country. Blue light [and UV are] just another risk factor. When we talk to our patients, it's necessary to make those connections for them."
NEW HELP
While making connections is key, providing solutions is, of course, even more critical. Recently launched to do just that, Shamir Blue Zero absorbs just the right percentage of blue light, and protects health without interfering with comfortable vision. The clear lens also provides UV protection by effectively absorbing harmful UVA and UVB rays. Shamir Blue Zero is suitable for everyone—children as well as adults, and for wearers of prescription or plano lenses.
Have you made blue light and UV part of your routine conversation with patients? Tell us where and how you address it, and share in the Facebook conversation here.