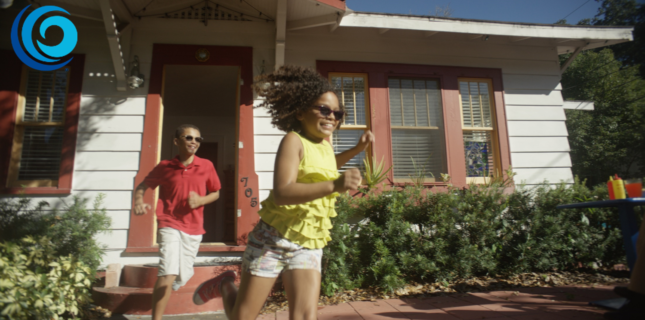 Protecting Young Eyes
By Linda Chous, O.D.
The Glasses Menagerie
Childhood is a critical time in development of the eye, and when good eye care habits are formed, so regular eye care and protection habits should begin early in life. Today's kids, known as Gen Z, see the world in a different way. This generation represents a quarter of the US population and is defined by the following traits: Independent, always connected, and multi-taskers. More than ever before, they are using their eyes in different ways, and this could have consequences—short and long term.
Tip: Show kids the amazing magic of Transitions lenses with a UV flashlight or demo unit.
80% of learning in a child's first 12 years comes through the eyes, reports The Vision Council.
KIDS AND EYE HEALTH
A topic of concern when it comes to kids' vision is blue light and eyestrain. Harmful blue light is at the forefront of public consciousness because of the increased use of digital devices in recent years.
However, what most people don't know is that the sun is the largest singular source of harmful blue light, emitting over 100 times the intensity of electronic devices and screens. Young eyes have less natural ability to filter these frequencies than adult eyes. And, with all the time spent on digital devices and activities that kids do outdoors (recess, soccer, baseball), they are at risk for increased exposure. With the combination of outdoor sun and indoor time with harmful blue light sources, it is important to provide a blue light filter for developing children's eyes.
MAKE THE RECOMMENDATION
Transitions lenses are the ideal choice for kids. One pair does it all, seamlessly! They block 100% of UVA and UVB rays and they help to filter harmful blue light both indoors and especially outdoors. They also reduce glare associated with harmful blue light, allowing children to see their best in any light condition—reducing eye fatigue and improving visual comfort. Plus, they are available in impact resistant polycarbonate that is perfect for children.
To learn more visit TransitionsPRO.com/kids.
How do you educate kids and their parents about the dangers of blue light and eyestrain to young eyes? Tell us and share in the conversation on Facebook here.
Comments are closed.