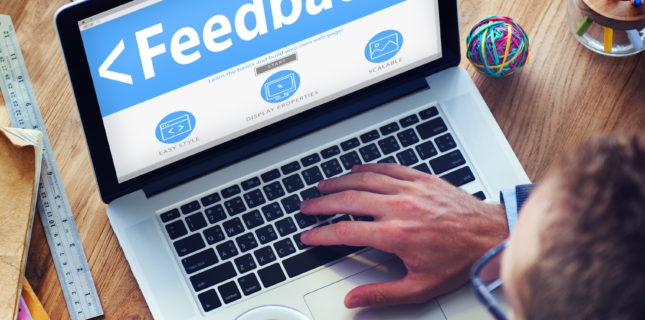 Negative Reviews and YOU
You may not love them, but you can't ignore them. Why? According to a Google Consumer Survey, 67.7% of consumers are influenced by online reviews. More than half of them (54.7%) add that those reviews do, indeed, play a role in purchasing decisions. In fact, 72% also say they trust online reviews as much as they do personal recommendations.
Tip: Although many people won't comment themselves, they'll pay close attention to how you respond to others.
86%of consumers report that negative reviews impact their buying decisions
POSITIVE OR NEGATIVE?
Dimensional Research found that 35% of consumers surveyed post negative reviews following poor customer service, while only 23% do so after a positive experience. Here's some of what you should know about online review trends, as well as when, how, and why you should respond.
WHO IS POSTING?
Which of your customers and patients are most likely to post reviews? Gen Xers and consumers earning over $150,000 a year are the most likely to report about their experiences online.
INCREASINGLY POPULAR
The number of people posting reviews is on the rise. In fact, 58% of those recently surveyed say they're more likely to post than five years ago, while only 4% indicate they're less likely.
IMPACT OF REVIEWS
While consumers recall reading most positive reviews on Facebook, review sites are the most-recalled locations for reading negative reviews. And, 86% of consumers surveyed add that negative reviews do, indeed, impact buying decisions.
JUST ASK
Here's how three very successful ECPs handle reviews, each in a different way. Unlike most businesses, they don't just respond…they actually ask for reviews.
IN PERSON. "Some people don't use social media," explains Valerie Vittu, owner of Margot & Camille Optique in Philadelphia. "If they do, I ask them when they leave the store to post a review about their experience."
REVIEW US. On his Park Slope Eye website, Justin Bazan, O.D., has a Reviews button right alongside Home, About Us, etc. Click on it and you're offered two options: Review Us/Read Our Reviews. You can't be more direct than that.
THANK YOU. Eric White, O.D., owner of Complete Family Vision Care in San Diego, sends an email to every patient who's had a comprehensive exam that day. In it he asks them to write a review of their experience on Google or Yelp.
Why is it so important to at least respond, if not encourage? Because "everyone else is reading them," suggests American Express in its Open Forum. "Although many people won't comment themselves, they'll pay close attention to how you respond to others."
How do you handle reviews? Does someone on staff check for them, and do you or someone else respond? This is an increasingly important subject, so please join in the conversation on Facebook here.