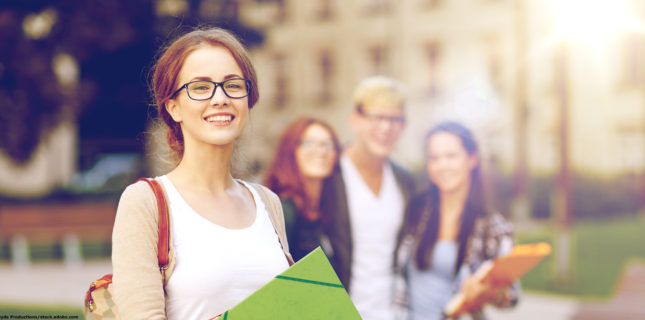 Gen Z…Move Over Millennials
Meet your new patient…Gen Z. The generation after Millennials, Generation Z — defined as people born from the mid 1990s to the early 2000s —already makes up over 30% of the U.S. population.
Tip: While Millennials communicate by text or voice, this generation uses video.
69 millionthe number of Gen Z's in the U.S. That's more than Boomers or Millennials.
NOW + NEXT
That's a larger cohort than Boomers or Millennials, according to the U.S. Department of Health and Human Services (HHS). And, by 2020, they will account for 40% of all consumers, reports Fast Company.
You may also have heard them referred to as the iGeneration, post-millennials (what they're called by HHS), or the homeland generation, to name just a few.  And in Japan, they're known as the Neo-Digital Generation. Why? Because they're always on social media, especially video.
Whatever you choose to call them, look below to see how they're so different from Millennials and what you need to do to draw them in…and keep them coming back.
BUSINESS + EMPLOYERS
Six out of 10 want to spend their career with one company. (Institute for Corporate Productivity, i4cp)
Half would rather get a job than create their own.
Though they're multi-taskers, they need frequent feedback. They do, however, prefer individual as opposed to group tasks. (Workopolis.com)
93% say a company's impact on society will affect whether they want to work there or not. Most say they want to make a difference. (i4cp)
COMMUNICATIONS + SOCIAL MEDIA
44% check social media at least once an hour. (i4cp)
Gen Z does, in fact, spend between six to nine hours a day absorbing/experiencing media. (Common Sense Media)
While Facebook has lost 25% of this generation since 2011, apps such as Whisper and Snapchat have exploded. (mashable.com)
PERSONAL + PURCHASING
Only half consider themselves competitive. (i4cp)
They're self-directed and confident, but don't know many boundaries. (factsandtrends.net)
They're more realistic than idealistic and are hyper-aware of their surroundings. (Growing Leaders, Inc.)
They are more likely to buy luxury brands than Millennials. (InMarket)
Big retailers, however, aren't faring so well with Gen Z. Retailers like Target and Walgreens, for example, report that this generation indexes more than 15% below other customer age groups. (Retail Dive)
Just how connected are they? According to Cisco, "They put technology in the same category as air and water."
Whether it's in-store or on the job, they need to be connected all the time. Translate that into your dispensary and exam areas, and you'll keep them as they move from the family to their future.
What seems to drive the teens and college-age young people in your practice? Tell us and share in the conversation on Facebook here.