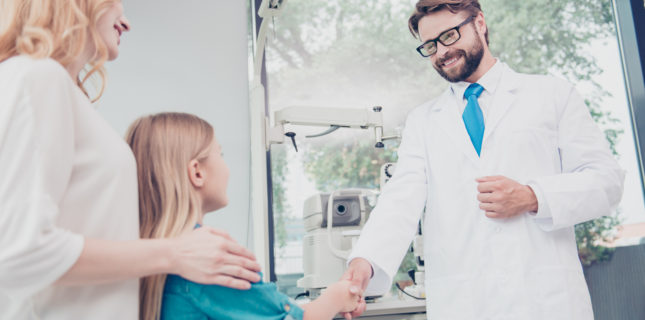 In-store Strategies
With online looming ever larger, upgrading the in-store experience isn't an option. It's a necessity. On the plus side, there's a solid payoff for doing so. According to Avanade, business executives they surveyed report that, "For every $1 spent on developing customer experience, organizations are seeing [on average] a $3 return." That holds true even more for millennials than other generations of shoppers. A recent study by the Harris Group found that 72% of millennials prefer to spend their money on experiences instead of material goods. So, what can you do? To help, we spoke with ECPs as well as small business retail experts. Here are several ways you can enhance the experience for today's fickle consumer.
Tip: "Use warm lights near mirrors and on displays. They're flattering on the skin."
72%of millennials prefer spending money on experiences instead of material goods.
FRONT DESK. Michael Kling, O.D., owner of Invision Optometry in San Diego, understands that first impressions are all-important. "As far as I can tell," says Dr. Kling, "almost everything bad occurs or starts at the front desk. Our solution? We replaced it with a coffee bar and expanded the concept of 'the greeting.'"
LIGHTING. "Use warm lights near mirrors and on displays," suggests Travis Reed, owner of Creative Visionary in Las Vegas. "They're flattering on the skin."
WELCOME. Greet the customer. Immediately. According to RetailWise USA, "Studies have shown that customers want to be acknowledged and greeted within the first 10 seconds of entering. Those 10 seconds can be a deciding factor in whether they will [stay] or step out. " One more tip: "Don't use the same canned greeting for everyone. Mix it up."
EDUCATE. Videos are great for patients. Check with your vendors like Shamir, for example. There are some great videos out there for you play in the waiting area as well as consumers at home. Think videos for training, too. One great offering…21 Shamir-developed self-guided video presentations.
CURATE. Valerie Vittu, owner of Margot & Camille in Philadelphia, says, "We always select a small number of frames to present at one time (10 or less…usually less). And, we usually present the selection in trays. It shows that we've curated the selection just for the customer, and it helps with security, too."
STAFF. We all know the Golden Rule. Consultant Shep Hyken uses it when he asks, "How do you change what actually happens to the customer?" His answer, "By first changing what happens to the people who work in the store so that they actually experience what they're asked to deliver." To put it another says, says Hyken, "If the front line doesn't experience the same value promise that is to be delivered to the customer, the entire company will suffer."
Do you treat your staff the same way you expect them to handle a customer or patient interaction? Is that part of your staff training? Tell us about it and share in the Facebook conversation here.