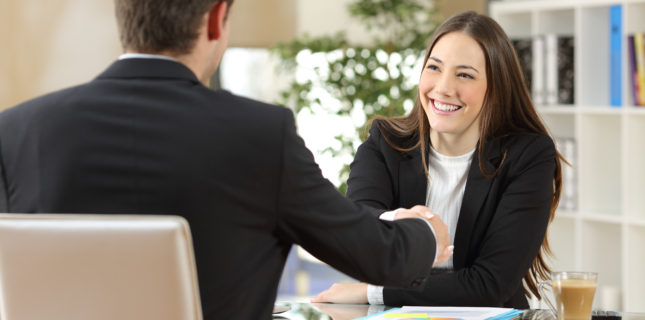 20 Questions
Remember that party game from when you were a kid? We thought it would be a fun approach to the topic of hiring and interviewing job prospects. To that end, here are 20 questions optical staffers say they were asked in job interviews. They're culled from post-interview info shared on Glassdoor. In case you're not familiar with it, Glassdoor posts everything from how employees rate their employers to interview tips, salary info, and more.
Tip: When interviewing for a new hire, a great question to ask is, "What is a bad experience you had with a customer, and how did you handle it?"
5Another good question: "Where do you see yourself in five years?"
Here are some of the top interview questions (and what optical company posed them) that have been posted to the website.
What made you apply for this job? Sears
Why shouldn't we hire you? Walmart
How have you handled difficult employees in the past who were not performing or meeting their sales quotas? LensCrafters
Why do you think you will be a good fit for this position and this company? Eyemart Express
What are your weak points? Midwest Eye Care
Name a specific situation in which you needed to use teamwork to solve a problem. Visionworks
How do you handle difficult patients? For Eyes
How do you like your current boss? How did you like your [previous] boss? Hole Family Eyecare
Would you report a co-worker if they stole? Sears
Where do you see yourself in five years? Visionworks
How did you overcome an obstacle in your previous [jobs]? Luxottica
What are your goals if hired? Luxottica
Why do you want to leave your current company? LensCrafters
How would you multi task if you had five people waiting, the phone ringing, etc.? Luxottica
What would you do if the workflow was slow? Eyemart Express
Can you work weekends? Can you be flexible in work hours? Walmart
What was a bad experience you had with a customer, and how did you handle it? Sears
What are your strongest/weakest attributes? Sonoma Optometry Center
What would you do if someone asked you a question, but you didn't know the answer offhand? Visionworks
What do you know about optics? For Eyes
What are the most effective questions you ask in an interview for a new staff member? Tell us and share in the conversation on Facebook here.