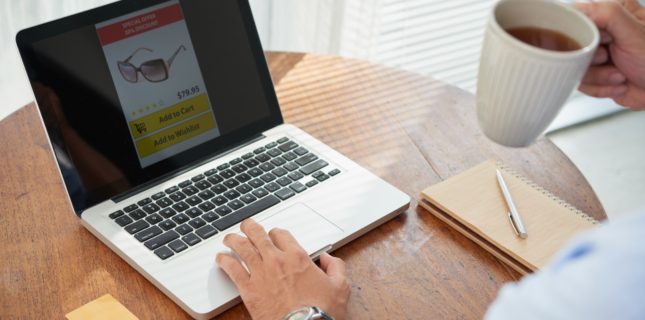 Don't Let That Rx Walk
No question that online sales will represent a threat to many ECPs in the years ahead. And, by virtue of its rapid growth, online already is looming larger and stronger. As reported by The Vision Council's Statistical Comm., "The online / Internet optical marketplace has radically changed over the past decade. We estimate in 2006 that there were about 50 websites offering Rx eyewear for sale to customers across the globe. That number has increased 10-fold since 2007 and the sales volumes and revenue from online optical sales have also increased by almost 10-fold since 2006." One result, reports an April 2018 article in Forbes, is that "as online eyeglasses grow, non-discount, non-luxury eyeglass retailers [may] suffer."
The message? Pick your position in the marketplace carefully and make sure you offer something — super convenience, superior service, a carefully curated product offering — that online does not. It's not that people won't comparison shop. They will. As Elliott Panzer, OD, owner of Houston Dry Eye Clinic, says, "There is no question that people are sitting in your waiting room checking prices online. If they're not, then they're certainly doing it when they get home." No question that price is a big issue. How big? According to The Vision Council, "Affordability has fueled the growth of the online eyewear market. Today, eyeglasses purchased online are [sometimes] priced about 50% to 60% lower than ones sold at brick-and-mortar stores."
So, what to do? That's what he asked optician Gary Kaschak, a long-time Sterling Optical franchisee in PA and author of several books, how he handles it.
THE CHALLENGE: "First of all, most people buying online are really sneaky about it. They do what they can to hide intent, pretending to genuinely be interested when trying on frames. But there's no way of knowing who's buying and who's bluffing. "It's like being on defense in football, not knowing what the next play will be from an opponent who does. And it's very rare when someone tips their hand."
THE LINE. "What I've read is to educate the customer and stress the importance in establishing a relationship that cannot be made with an online purchase. Last I checked this strategy applies to all customers and may do little in persuading someone from going online."
THE STRATEGY. "I never give out frame info on a business card to anyone who is 'just looking.' Instead, we enter their name, phone number, and frame info into a database. I've been doing this for years with no issues. I've run reports to see how often customers come back to purchase and it's about 60% — not bad to my way of thinking."
THE FOLLOW-UP. "What we've started recently is calling customers who were in a week ago but haven't purchased yet. We also tell them about our latest 30%-off sale and suggest they consider taking advantage of it. This is new, but I'm sure our conversion from looking to buying is about to go up."
Tell us what strategy has worked for you and share in the conversation on Facebook here.