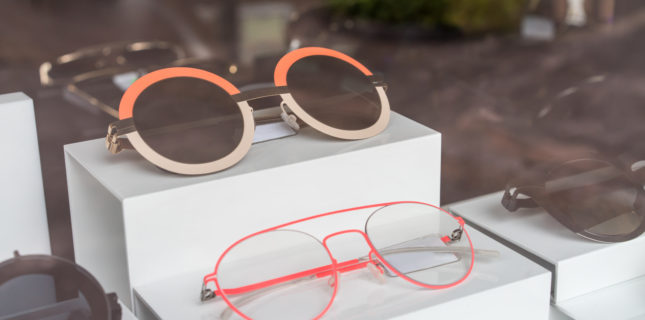 Lookin' Good…Visual Merchandising Trends + Tips
Visual merchandising has a big job to do these days. For 2018, it's all about "creating richer experiential layers," says Nordstrom's store design guru Dawn Clark. Here are four points to ponder at your own location.
Tip: If you follow a display theme, keep the grouping simple and tight — tall in back and low in front — to give it plenty of depth.
70%less energy is used with LED lighting, as compared to incandescent lighting.
COLOR ME… Matchy matchy is out, so toss in an unexpected prop or a wild splash of color. Check out the color gurus at Pantone.com. Among other things, you'll find the top colors of the season—for fall, those include russet orange, crocus petal, valiant poppy, and ultra violet. Pick a shade or two (or maybe a wild print with both). Then purchase an accent pillow or fun accessory in that color. More important, read up so you can tell customers what's hot.
CAT TALK… Not only should dispensers in the practice keep up on catwalk trends, but you can also actually show them to customers. How? Follow a trend-tracking source like WGSN, get fabric swatches that reflect those trends, then mark and frame or pin them up. According to wgsn.com/catwalks, the looks of the moment are described as creative asymmetry, Sixties Bloom, Garden Party, and Tea Biscuit.
PROP OPS… Want to use props like a pro? Here's how. High-contrast colors make props and a display pop. Be sure your props highlight, promote, or play with product—without overpowering it. And, if you follow a theme, keep the grouping simple and tight–tall in back and low in front–to give it plenty of depth.
GO LED… It's environmentally friendly lighting, uses 70% less energy and lasts 30% longer than incandescent lighting. They're not cheap, however, so the initial cost of switching from one form of lighting to another is no small investment.

There are two kinds of lighting you need to pay attention to–ambient and accent. The biggest mistake retailers make with their overall (ambient) light is making it too bright, which washes out merchandise. Put your energy on accent lighting. It will save you money, while placing the focus on product–known as "separation" by lighting experts. And, speaking of separation, colored lights can speak volumes, especially against a monochromatic background.
Have you changed the lighting at your location? If so, tell us how and share in the conversation on Facebook here.