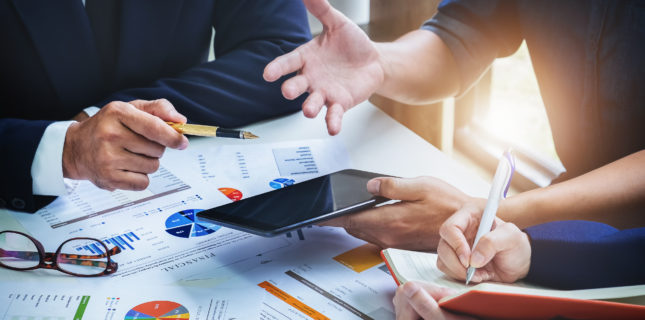 Super Savvy Marketing Strategies
It's almost a new year, and that means reviewing your plans for just about everything…including marketing. To help, here's a look at some of the marketing strategies that are super hot as we enter 2019.
Tip: Nearly half (45%) of business-to-consumer markets say visual content in their most important form of messaging. 
88%of consumers now trust online reviews as much as they do personal recommendations
REVIEWS RULE
Customer reviews rule the roost. Today's customers demand authenticity, which is one reason they rely so much on word-of-mouth. And, it's also why online reviews are so important. How important? Nearly nine out of 10 (88%) of consumers say they trust online reviews every bit as much as they do personal recommendations, according to searchengineland.com. And, a whopping 90% of consumers report they now seek out online reviews before doing business with a company.
UNDER THE INFLUENCE
Influencer marketing is the fastest-growing customer acquisition strategy. It isn't cheap, but it's effective. Leverage Marketing reports that businesses earned $6 for every $1 they spent on influencer marketing last year. The good news? An influencer doesn't have to be a national name. Using someone local with "celebrity" status can be effective, too.
BLOG IT
If you don't yet have a business blog, consider starting one. And, if you already have one, make sure you post often. And consistently. Why? According to HubSpot, companies that publish 16 blog posts a month get 3.5X more traffic than those only posting weekly.
SAY CHEESE
As reported by the Content Marketing Institute, nearly half (45%) of business-to-consumer marketers say visual content is their most important form of messaging. According to Business Insider, however, while still photos remain the most heavily promoted content on social media, the popularity of video rose by mid-year to tie photos as the biggest online audience grabber.
PUT IT IN WRITING
Get personal. With customers, that is. Savvy strategies to tell them you care include sending birthday cards and, of course, thank you notes whenever they buy from you. Keep track of styles they liked the last time they bought eyewear from you, and send a photo of one of the frames, reminding them it would make a great back-up or pair of Rx sunglasses. The point? Show them you remember so that they will remember you as well.
INTERNAL, TOO
Marketing isn't just for outside customers and patients. In today's era of low unemployment, keeping staff happy is critical as well. Here are just a few tips from Forbes: Conduct "stay" interviews and check in regularly; don't micromanage; give permission to communicate with management anonymously; acknowledge loyalty with small rewards; and, finally, be transparent.
Do you have plans to implement some new marketing strategies in 2019? If so, tell us about them and share in the Facebook conversation here.