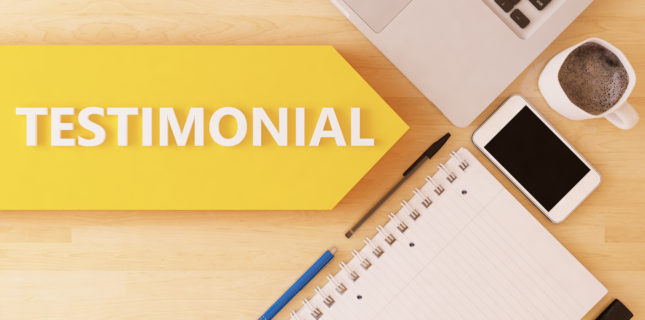 Peer Perspectives
According to Nielsen, nine out of ten prospective product purchasers put their trust in peer recommendations. That's quite a contrast to the mere 33% who base decisions on advertising.
Tip: Shamir figured out to take the PD for both distance and near, which was genius.
90%of people interested in purchasing a product trust peer recommendations
That's one reason it's a good idea to check out what your peers have to say before you bring on a new product. That includes Shamir's unparalleled lens, the Shamir Autograph Intelligence.™
To show you what your peers have to say about this groundbreaking product, following are the reactions of 10 of your ECP peers to the experience of wearing the lens.
ZONES
"Love the lens. It simply works. Without typical negatives, I DON'T notice distortion zones, I DON'T find myself adjusting head position. I forget I'm wearing a PAL."
Eyecare Associates of Bluffton
OPTICS
"This lens [has] great optics. A friend of mine, a first-time progressive wearer at 60, was afraid she couldn't wear any progressive lenses. She got a pair of Autograph Intelligence lenses and loves them."
Laura Pennybaker, Aurora Eyecare
DRIVING
"Driving has always been an issue [since] I started wearing progressives but no longer do I have a problem when I wear the Autograph Intelligence lens."
Adriana Hajek, Tomlin Eyecare
PINNACLE
"Shamir's Autograph Intelligence is the pinnacle of lens design and the best option for patients needing equal amounts of both pristine clarity and visual flexibility. Our practice has seen far fewer remakes because of the ease of adapting to this lens."
Brian Abert, O.D., FAAO, Vista Eye Care
NATURAL or NEWBIE
"As a myope that generally takes her glasses off to read, it was time to upgrade from my SV lenses. The Autograph Intelligence lens could not have been a better lens to start with! Within two days, I felt comfortable and confident."
Jordin Harrison, Optician, Framed Ewe Optical
PD
"Shamir figured out to take the PD for both distance and near, which was genius. I am a lifer in optical, and we were taught the eyes converge 3 mm when reading. Wrong, everyone is different. So far, 25 patients and counting…and no redo's."
Alan Ekery ABOM, Round Rock Optical Shop
WOW
"'I just started wearing progressives, but WOW what a difference a lens makes. I've been struggling a bit with my others, but I put these on and it's like I have my young eyes back, lol."
Deborah Hodges, InVision Optical
ADAPTATION
"I found the lenses very easy to adapt to. I am typically a 'progressive lens whiner' that adapts VERY slowly to new lenses (and I complain a lot!!). However, that was not the case with these new lenses."
Mario Gutierrez, O.D., F.A.A.O., Vision Source – Alamo Heights
DISTANCES
"As a long-time champion of Shamir lenses I am excited to share my testimony! Great clarity, comfortable to wear, and an easy transition from distance to near as I view all distances in my world!!"
Lisa Frye ABOC, FNAO, Eye Associates
PRE-PRESBYOPE
"As a pre-presbyope who just entered my 40s, I have found the Shamir Autograph Intelligence progressive lens very easy to adapt to, and it makes my computer and near work more comfortable."
Rob Szeliga, O.D., Spring Hill Eyecare
For more first-hand accounts, check out the videos at https://shamirautographintelligence.com/peer-reviews/. There, you'll see and hear the experiences and enthusiastic responses of Colleen Johnston and Todd Gershenow, O.D., Eyes First Vision Center, and Kris at Oxboro Eye Clinic.
Tell us about your own experience with the Shamir Autograph and join in the conversation on Facebook here.