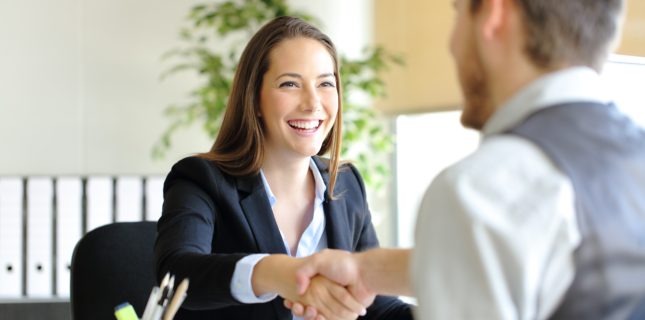 Onboarding Checklists
There's onboarding and then there's training. Do you know the difference?  Onboarding immerses new employees in the goals and culture of the company. While training is part of that, true onboarding should, according to several experts, be a big focus for the first 90 days.
Tip: Match a seasoned employee with your new hire, and request they check in once a week for the first month, and 1-2x per month thereafter.
90 days"While training is a piece of that, true onboarding is the bigger scope of the first 90 days of employment."
THE DIFFERENCE
Michel Falon, founder of Experience Academy, explains that scope. "Employee onboarding is the design of what your employees feel, see, and hear after they have been hired. Often, companies confuse onboarding with training. While training does have a role within the onboarding, it doesn't represent the entire scope of the process." In other words, onboarding isn't about paperwork and processes, it's about people, a culture, and the company environment.
We checked with several experts to come up with a couple of onboarding checklists for you and your team. Even if you have what you consider a good program already in place, this is an opportunity to review and perhaps update your own offerings to new staffers.
SUPPORTING STATS
Here are a few stats that explain some of the what's and why's of onboarding.
√ RETENTION: According to Glassdoor, "A strong onboarding process improves new hire retention by 82%." Overall, one out of five new employees are out the door within 45 days. That's a lot of time and money wasted.
√ PRODUCTIVITY: Onboarding also improves productivity by a whopping 70%, reports Glassdoor.
√ DURATION: Many companies view onboarding as a one-week program. Experts say it should optimally last 90, but at least 60, days.
√ MENTOR: According to Human Capital Institute (HCI) 87% of companies say having a buddy or "mentor" system really helps. HCI suggests you simply match a seasoned employee with your new hire, "and request they check in once a week for the first month, and 1-2x per month thereafter, to make sure your new hire is acclimating to their new environment."
ENHANCING WHAT YOU HAVE
The Aberdeen Group suggests the following enhancements for ongoing, already-in-place onboarding programs:
√ Make sure hiring managers "have the tools and resources to engage new staff."
√ Be sure your program correctly communicates "your core values and mission."
√ Integrate the two—onboarding with a training program.
√ Develop and encourage connections between the new employee and their peers.
STEPS AND STAGES
Here are some of the key onboarding steps and stages to include, as proposed by Process Street. Remember that this is separate from job training.
• BEFORE START DATE:
√ Prepare a job description, paperwork, and a benefits package.
√ Address roles, goals, and projects with manager.
• DAY ONE:
√ Welcome, tour, introductions.
√ Explain expectations, introduce to culture.
√ Assign a buddy + take to lunch.
√ Discuss dress code and policies for smoking/social media/cell phone use, etc.
• WEEK ONE
√ Meet to review + check paperwork.
√ Discuss expectations, focusing on the next month.
√ Go over safety and emergency procedures.
• MONTH ONE
√ Schedule regular "check-ins."
√ Discuss short- and long-term goals.
√ Encourage social interaction with team.
√ Offer and suggest reading/online materials (emphasis on personal growth).
√ Lay out and review the onboarding process for the next 60 days.
The bottom-line benefit to all of this? According to the Society for Human Resource, a good onboarding program will accomplish three main things. Increase job satisfaction. Innoculate against turnover. And increase job performance.
What do you do in your practice beyond basic training to help new hires feel part of your group? Tell us about your onboarding and share in the conversation on Facebook here.