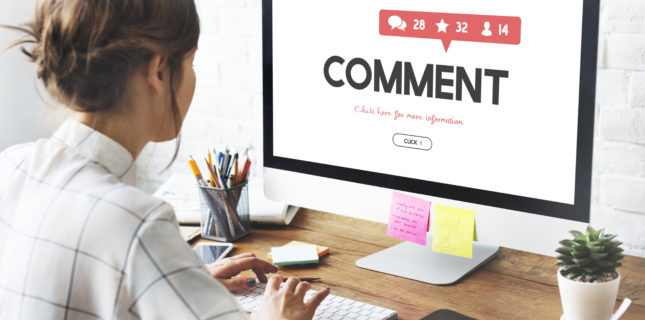 Online Reviews…how + why to keep 'em coming
We've talked about the importance of word-of-mouth for years. It's still critical, but there's one big change: In today's digital age, reports Wombly Research, the online review is the new WOM.
Tip: Don't ignore a negative review, get into an argument or be defensive.
3Make sure you're on at least three free review-site listings
So, why do reviews matter? That's what Wombly sought to answer in a survey of 25,000 healthcare/medical centers across the U.S.
Google is by far and away the best site for seeking healthcare-related reviews, and it has the biggest impact on revenue. And so, for course, is your own website.
Whatever review sites you're on, the average number of reviews posted about a business is 27. Companies with more reviews, reports Wombly, earn an average of 28% more per year than infrequently reviewed healthcare locations.
You may not want your reviews to appear online, but like it or not, Google is going to post them. So best you become proactive, not reactive, to both good AND bad reviews.
TIPS + STATS
Here are just some of the reasons, and facts, that underscore the importance of making sure you're listed AND are responsive.
• TOP SITES. First of all, where? There are certainly optical-specific sites (like EyeDoctor/Review), but the most-visited sites where the majority of consumers leave reviews (in addition to your website) are, in order: Google My Business, Facebook, Amazon, Yelp, Better Business Bureau, Manta, Angie's List, and FourSquare.
• LISTINGS. It's best to take advantage of at least three free review site listings. In fact, Wombly found that healthcare centers that did list more frequently earn an average of 26% more revenue than their peers. The problem? Just under a quarter (24%) of healthcare businesses have never claimed any review site listings. Make sure that isn't you.
• SITES. Keeping the reviews coming is critical. The average for healthcare businesses surveyed is four new reviews posted within the most recent 90-day period.
• ASK. Don't just wait for them to happen. At the end of their visit to your office, ask patients and customers to post a review about their experience.
• ANSWERS. Based on the way you handle it, responding to a negative review often turns that negative into a positive.
HANDLING COMPLAINTS
Some consumers have justified complaints. Others fall more into the chronic complainer category. Whatever their motivation, here are a few tips from Forbes and Fundera on how to handle (and not handle) complaints:
• DON'T…ignore it, get into an argument or be defensive.
• DO acknowledge the issue and apologize. Use it as an opportunity to show your commitment to making it right. Don't offer canned responses. If a long discussion is required, try to take it offline.
Why? Besides wanting to make it right, these steps will help move the emphasis from not meeting someone's needs to your ongoing commitment to them.
How do you handle consumer complaints in your practice? Tell us and share in the conversation on Facebook here.