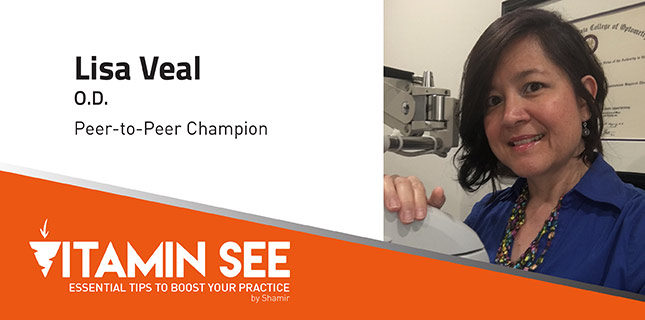 Multiple Pairs
I'm Lisa Veal, O.D. I've been a practicing optometrist for 13 years and in the field for over 30 years.
In high school I got a part time job at age 16 working for my optometrist. After becoming a Board-certified optician and contact lens technician—and ultimately managing a private optometric practice—I felt I had achieved the highest level I could as a career optician. So, off to optometry school I went.
I am now an associate in a private optometric practice in Northridge, CA, but my experiences as an optician and optometrist have taken me through many modes of practice, including ophthalmology, vision therapy, and commercial settings.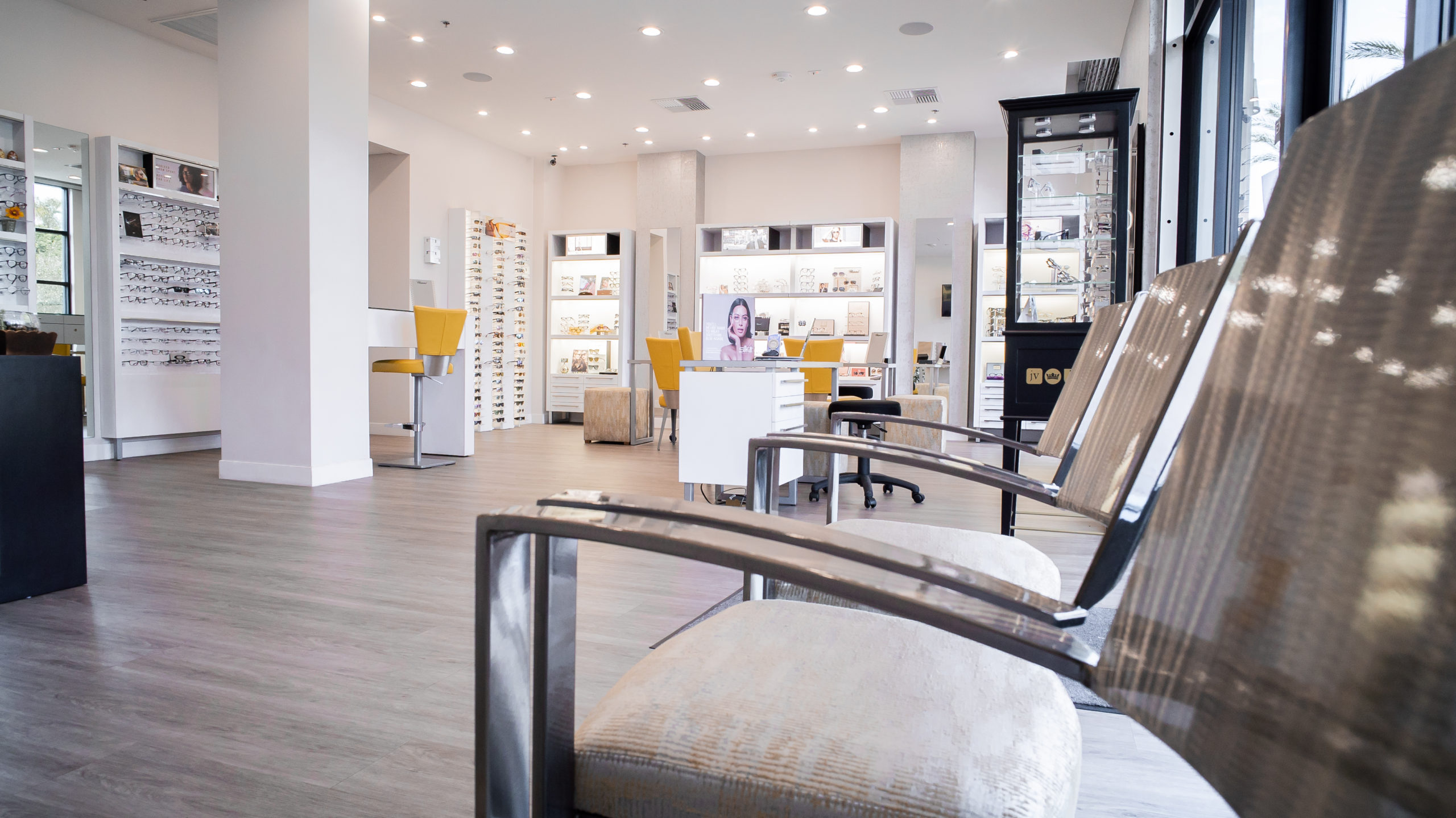 One thing I've seen over these past 30 years is that people use their eyes differently than before. As a result, one pair of glasses doesn't always provide optimum vision and comfort.
For my patients, the discussion of eyewear begins in the exam room. One of the first things I ask is their occupation. That's so, when I make recommendations, I can customize eyewear to their needs.
DEVICES/COMPUTERS
The number of my patients routinely spending 8 or 10+ hours on a computer or electronic device is astounding. I tell them that just like firemen require special equipment, so do computer users. I explain they need computer glasses with an anti-glare coating and blue-light protection.
PHOTOCHROMICS
If risk factors are found during the discussion of eye health, I stress the importance of UV/sun protection. Photochromic lenses are convenient, especially for children, the elderly, and special-needs patients who may not be able to easily care for two pairs of eyeglasses.
SUNGLASSES
For other patients, I generally recommend a separate pair of sunglasses. Patients tend to choose smaller frames for their primary pair, which, if opting for photochromics, will provide less coverage than a larger sunglass frame. Since our patients live in densely populated, sunny California, most benefit from glare-reducing polarized lenses—especially commuters. We recommend them as optimal sun protection for active adults.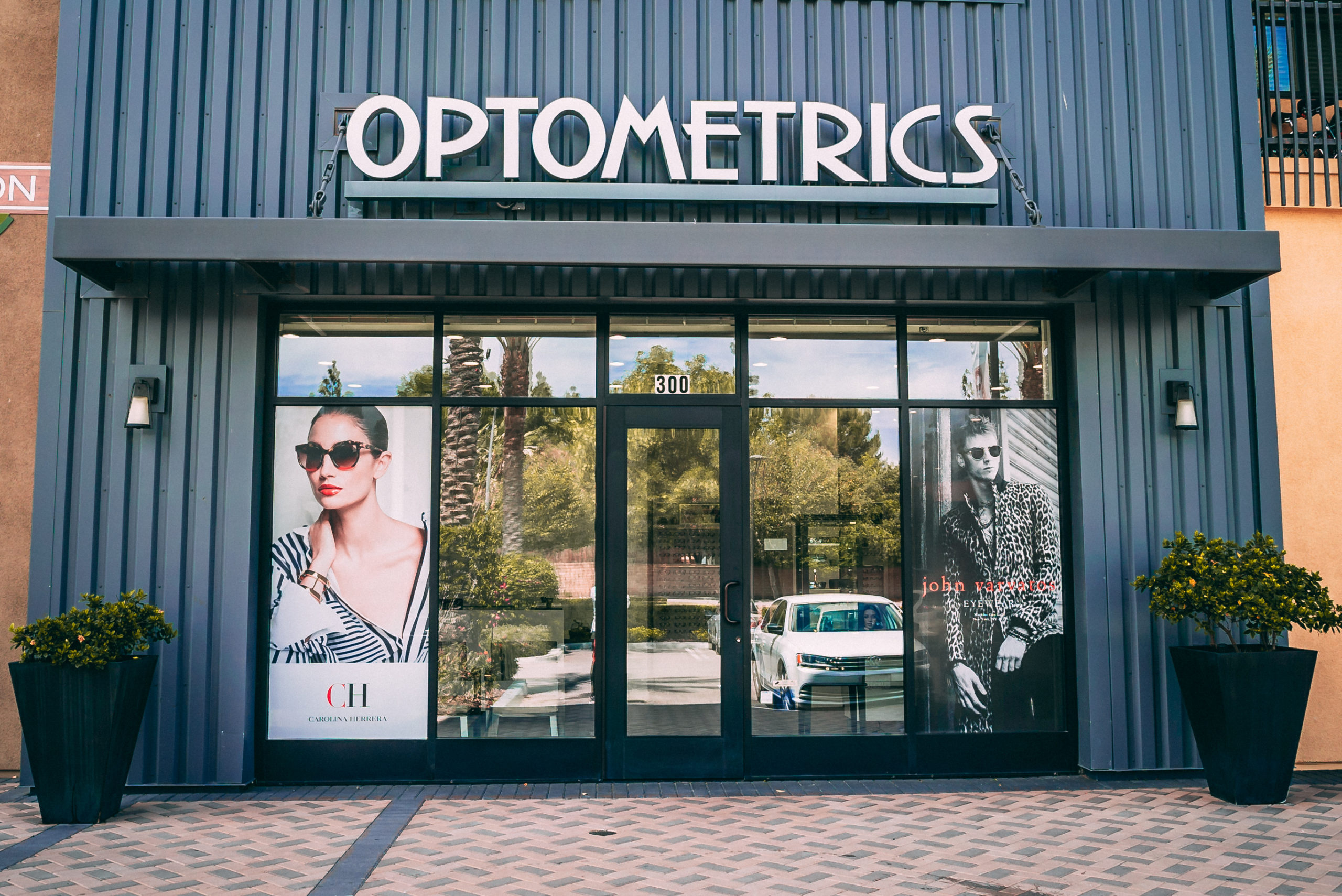 KIDS + SPORTS
I have very few adolescent patients who aren't involved in some type of sport. Sports glasses are a must for them. Many aren't wearing any eyewear during sports play or are wearing everyday eyewear. We discuss with the child and parent how, without their glasses, visual acuity may be reduced and how this may affect distance judgement and reduce binocularity, potentially affecting performance. I tell parents they don't want the child destroying their everyday glasses. I explain how sports glasses are better able to withstand very active play and how they will provide better safety protection for their child.
TRANSFER
After the exam room conversation, I let the patient know I am going to transfer care to an optician. If the optician is available, we discuss the recommendations together. If not, I let the patient know I am going to explain all the things we discussed to the optician.
Then, after talking with the optician, I confirm to the patient that we spoke and that I explained all my recommendations. I give the patient the name of the optician and let them know that person will be with them shortly.
MESSAGING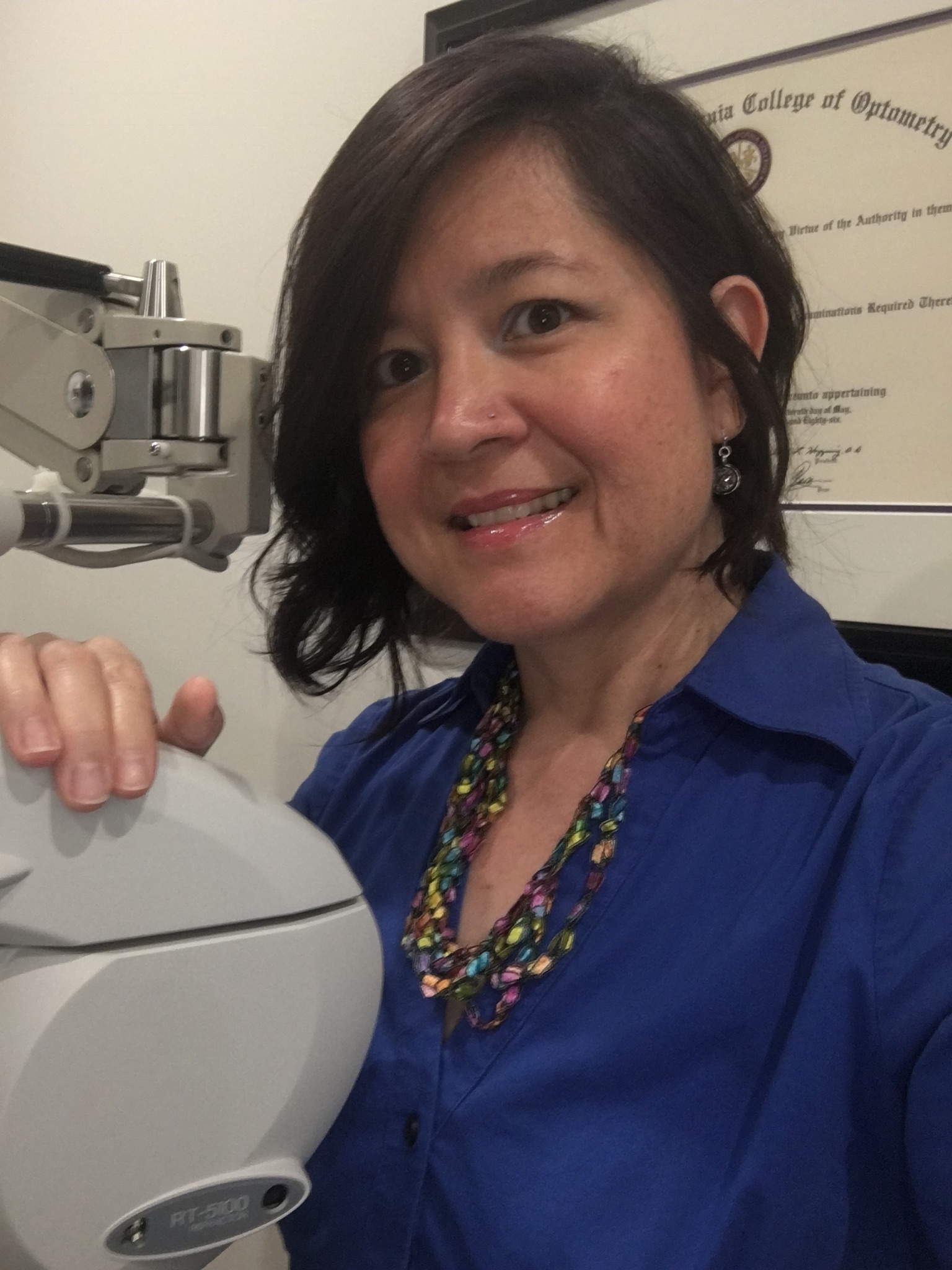 I try to never assume what a patient is capable of affording or what they are interested in purchasing. I make it very clear what my recommendations are and answer any questions they may have, but ultimately the patient needs to decide what is important to them.