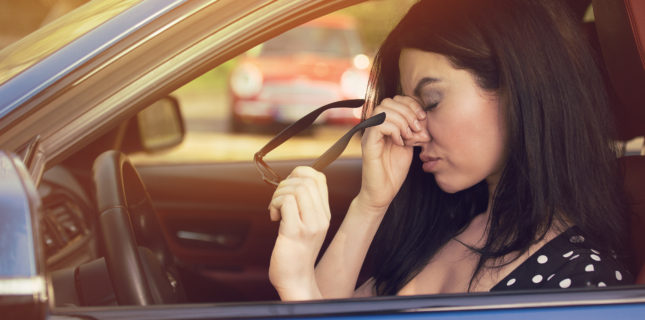 You've Come a Long Way, Baby
Remember when the conversation about AR was all about minimizing reflections in the office? To paraphrase one of the most popular advertising slogans ever, you have indeed come a very long way.
And, thanks to Shamir, with its groundbreaking Glacier PLUS™, it's the right call for almost every setting.
GLARE IS EVERYWHERE
Patients don't understand that glare and potentially damaging UV light are everywhere and at every time of day and night. Here are just a few examples about the why Shamir's cutting-edge, glare-reducing solution is so important in a vast variety of settings. Adding these as "Did you know" tidbits to social media will definitely grab the attention of consumers.
• At the beach? Even dry sand reflects up to 18% of UV light.
• In the city? Any painted surface reflects light. Concrete reflects up to 12% of UV light and white outdoor paint up to 22%.
• In the mountains? According to the AOA, UV radiation exposure rises by 3% for every 1312 you climb.
COMMUNICATING WITH PATIENTS
How can you communicate these benefits in your practice? In the office itself, talk about it from the chair, carry that message into the dispensary, and don't forget about the waiting area. Though traffic there is probably very limited these days, video is a great way to message patients. In fact, in research conducted for Forbes, nine out of ten consumers reported that video helps them make purchasing decisions.
Featuring videos on your website or social media is even better…especially while practices are still in the early stages of reopening, and consumers are still reluctant to venture out.
Shamir actually has two great videos on its Glacier technology and its benefits…one purely informational and a second, and fun one, called Shamir Glacier Games. They're available at:
https://www.youtube.com/watch?v=Gu8PdJBjpL0&feature=youtu.be and https://www.youtube.com/watch?v=c3fxa1aX4lA
MORE THAN A RECOMMENDATION
More and more eyecare professionals include it as part of the eyewear purchase. As Rob Szeliga, OD, owner of Spring Hill Eyecare in Spring Hill Tenn. "On average, 93-95% of our spectacle jobs have an anti-reflective coating. We don't consider it an add on – it's just about a requirement if you want to purchase your glasses from us. And, we make sure patients are getting a high quality anti-reflective coating like Shamir Glacier Plus™."  
How do you address AR, glare, and UV protection in your office? Tell us and share in the conversation on Facebook here.