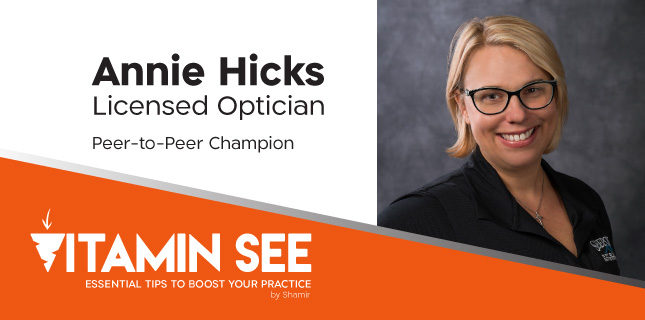 K.I.S.S. Keeping it simple with packages is a plus for patients and the practice alike
I'm Annie Hicks, and I work with my husband, Jesse Hicks OD, at his SeePort Optometry practice in North Port, FL. We opened in 2009 and are the only independent practice in town. I recently returned to the practice after taking five years off to care for our young children. I wear a lot of hats here…director of marketing, chief financial officer, and licensed optician.
Besides my husband, there are eight of us…six employees in day-to-day operations and two of us who are mostly off-site.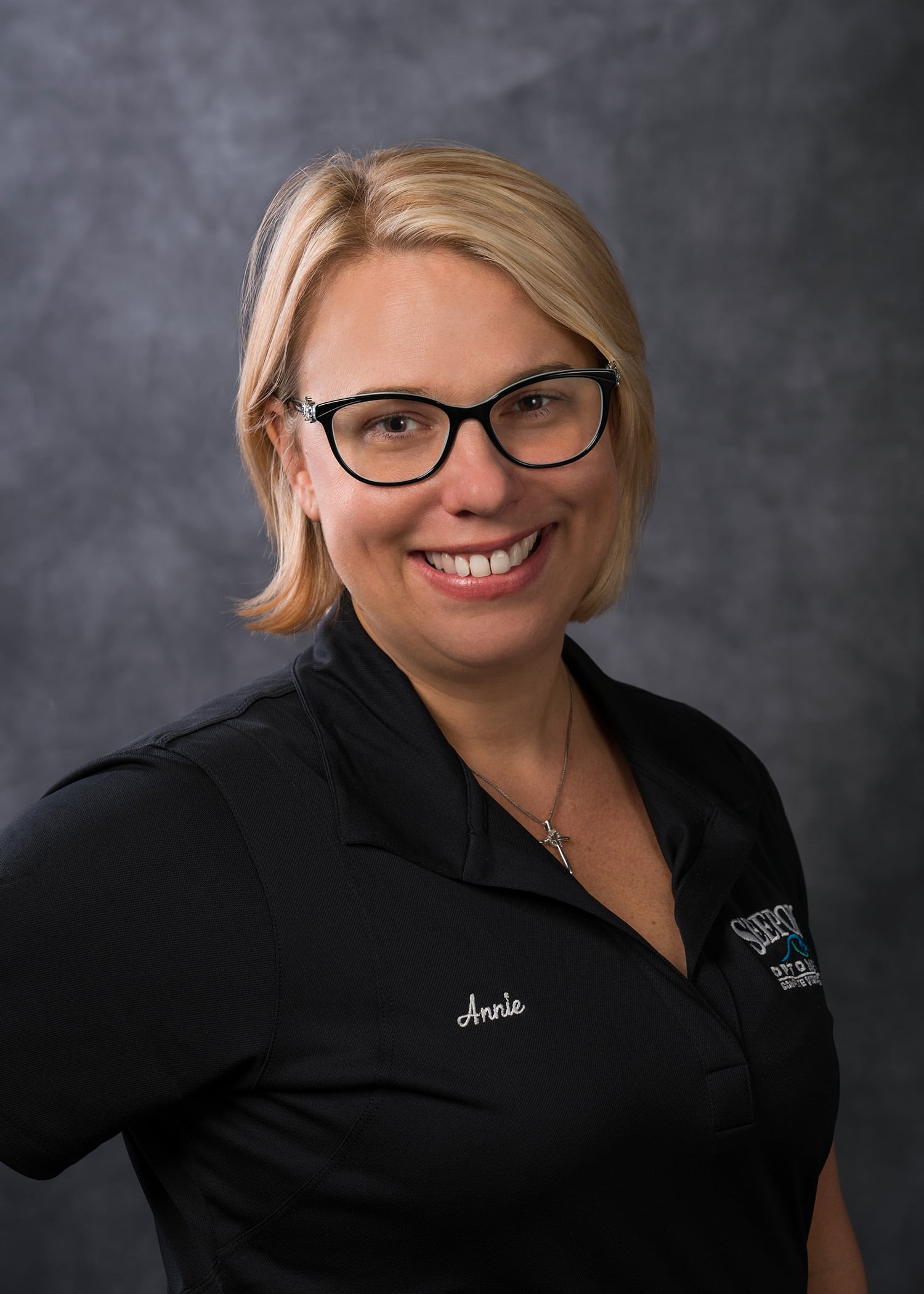 When I came back, I was able to look at our practice with fresh eyes. There were many processes, products, and an overall flow that were no longer efficient. We've reorganized just about every aspect of the practice since then. We essentially redesigned the business model, while keeping our core beliefs, mission statements, etc. I've streamlined almost everything so that the experience is better for the patient and our optical staff as well. My goal is making it more of the concierge model, and our new lens packages are part of that.
Pricing + Packages
Most of our more recent orders, including cash pay and insurance jobs, are in Shamir lenses. We still have the ability to select lens designs from other companies, but typically gravitate toward Shamir first.
We've been working with Shamir since 2018, and our rep recently introduced me to a great lab, which gave me the ability to offer the pricing and products we currently use. It has been a real game changer for us and allows us to offer the Shamir Autograph Intelligence™ to our patients at a price point the North Port community is comfortable with. As the only independent practice in town, many potential patients perceived us as expensive.
In an effort to be transparent with our pricing, I've designed packages for cash-pay patients—exam, frame, and lenses, plus a two-year warranty—carefully choosing lenses and coatings that fit into most budgets. Patients have the option of paying on the day of the order, paying in full, or extending the balance over 12 months. Patients who choose to extend the payments become part of our SeePort Solutions, a program that has been successful for several years.
• CUSTOM EYES. This top tier includes the exam, any frame, and the Shamir Autograph Intelligence™ in Trivex®, with AR and Transitions®.
• PERSONAL EYES. The mid-priced option covers the exam, any frame, the Shamir Autograph Intelligence™ in Trivex®, and AR.
• StandardEYES. The most cost-effective choice provides the exam, plus what we call the "mainstream frame" selection, along with Shamir InTouch™ lenses in Trivex® and AR.
• ADD-ONS. We also have add-on packages like the SEE-tech with a Shamir WorkSpace™ or Computer™ lens with Shamir Blue Zero™ AR or the SeePort Sunnies package with the Shamir Attitude III® Progressive or SV Digital. These packages include the frame, but no exam. Our second-pair sales have increased dramatically since introducing this model.
The Roll-Out
For insurance, we still charge by line item, keeping in line with the billing requirements of each insurance provider. This has helped us make an acceptable margin for insurance jobs, while keeping the cash pay at a fair price point that does not scare away patients. At this point, our business is about 50/50…half insurance, half private pay.
We are the first in our area to offer the Autograph Intelligence™ lens, and I can say with confidence that we're going to be using Shamir product almost exclusively.
We're still rolling everything out in terms of Facebook, seeportoptometry.com, internal signage, and communications. The in-office response has been incredible and exciting. I am looking forward to seeing what happens when we advertise it publicly!