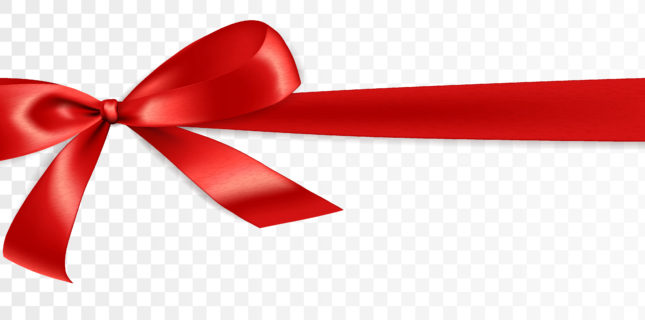 Wrap It Up
Ten smart year-end selling strategies.
Sure, most of us are more than happy to ring out this challenging year. Don't, however, miss this annual opportunity to end the 2020 on a high note by making some year-end sales.
To get you started, here are 10 ways to ring in the new year with some special sales and promotions.
It's not too late to remind customers and patients to check their eyecare benefits before the calendar reshuffles to a new year.
Instead of traditional holiday cards, send happy new year ones. Inside, offer something special—a new-for-2021 limited-time discount on a product or service of your choosing. A virtual styling consult would be a perfect service to promote and "package" in today's COVID climate.
Have fun on social media. Sponsor a photo contest, inviting viewers to send pix of themselves ringing in the new year in their favorite frame.
Create a gift center, with some items wrapped and ready to go, next to your register and promote it online, too. Include anything from cleaning kits to some best-selling sunnies…and eyeglass gift-certificates, too.
Pick a charity and invite customers and staff to contribute. Incentivize them by matching contributions or giving a percent of sales of specific items to your cause(s) of choice.
Since gatherings are a no-no, send a party-in-a-pack to your very favorite folks that contains the likes of individual hot chocolate packets + mini-marshmallows, small cookies or candies. Or, how about a candle to help the new year shine bright?
Invite customers who bought from you in 2020 to submit photos of themselves in their new glasses. Obtain consents and create a page online that features those photos. Frame the pix, and they'll make a great Wall of Fame in your office, as well.
Post a request online for customers to bring their unwanted glasses to your store. Tie it to giving or position it as part of your recycling effort. Remind them that those donations are tax deductible.
Think outside the box, and promote products created by local artisans. Dedicate a small corner of your office to a rotating display of locally made goods, and create a special spot online for it as well.
How about an online raffle for charity…maybe a "vacation" package that includes a gift certificate for sunwear, a cleaning cloth, cord, and cleaner. This kind of promotion is tailor-made for your social media channels.
Whether it's saying thank you or asking for business in the new year, these examples are just a few of the great ways you can start right now to grow business and cement relationships in 2021.
Tell us what you're doing in terms of promotion as the year draws to a close and share in the conversation on Facebook here.