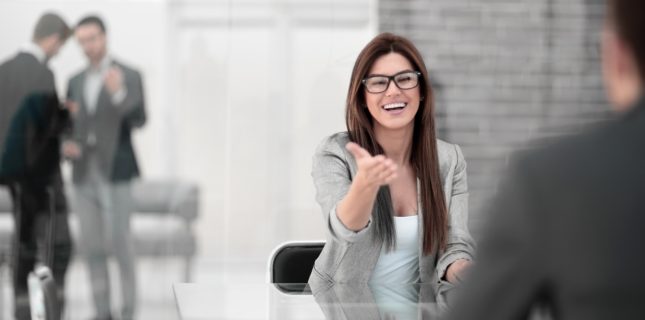 Raising Per-Transaction Revenues…and Relationships
First, why focus on a current customer instead of just pursuing a new one? There are lots of reasons. Not the least of them is that now cliché'd statistic that attracting a new customer is up to 7x more expensive than keeping an existing one. Add to that the fact that a repeat customer is likely to spend 67% more than a new one, and it's clear that both keeping and raising the average transaction value with current customers is smart business.
Whether you call it revenue per transaction or average transaction value, the challenge is the same. How do you get a consumer to invest more with you?
So, how do you keep that customer and get more business from them?
Tip: Replace the term 'transaction' with 'interaction.' A transaction is something that starts and ends. An interaction is part of an ongoing relationship.
7x… How much more it costs to get a new customer vs. keeping a current one
BOTTOM LINE
Part of the answer is converting patients from older technology, and dispensing high-performance, premium products as well as multiple pairs.
There's no question that increasing the revenue per transaction can make a huge difference at the end of the week/month/year.
So is increasing sales in a particular category. Say, for example, that you're selling prescription polarized sunglasses for $250 a pair, and they represent 8% of sales. Increase that number to 15% and you're looking at increased revenue of $24,000 annually.
INTERACTION VS TRANSACTION
There's a whole other side to raising revenue, however, and it involves changing your thinking. The key, says retail guru Shep Hyken, founder of Shepard Presentations, is to "replace the term 'transaction' with 'interaction.' A transaction is something that starts and ends. An interaction is part of an ongoing relationship."
Put another way, expand the meaning of ROI in your practice. Though you've long been taught to translate that into Return on Investment, in today's crowded (and COVID) world, it's just as much about another ROI, Return on Relationship.
THE STAFF'S ROLE
There are traditional strategies like bundling benefits that can increase revenue. Here, however, are some ways to enhance both your bottom line and the loyalty of customers.
Create and assign staff-specific tasks in order to deliver an outstanding and consistent after-experience. Follow up, first with a thank you call and to ask how they're enjoying their glasses and then a handwritten note a couple of months later. That's something they won't forget!
From a staff perspective, make sure you've set goals for "sales staff" that are achievable, and then monitor and encourage them in weekly staff meetings.
Add a bonus structure that incentivizes staff, both individually and practice-wide.
Borrow aspects of concierge service from high-end retailers. Take the time to discuss the exam. Be sure to provide something extra with purchases…cleaning cloths or travel-sized spray cleaners, for example.
Amp up your guarantees and return policies.
Offer a return "bonus" to patients like x% off on a second pair if you return within x period of time.
Work with vendors like Shamir who really understand the importance of offering something extra to patients…whether it be upgraded product, enhanced service, or a special second-pair offering.
What have you done to make customers and patients feel special? Tell us about it and share in the conversation on Facebook here.
Comments are closed.