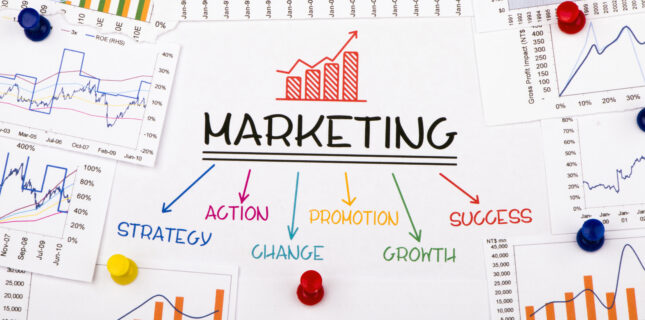 Marketing in the New Year
Consumer spending is up, but the key is, of course, to make sure some of those dollars come your way. To make that happen, what sort of marketing messaging should you deliver to this post-Covid consumer? To find out, we checked with Accenture, a leading multinational professional services company.
Tip: Review what you measure to reflect outcomes that are key to customers, not just to your business.
5When it comes to work attitudes, "thrivers" are five times more likely than "survivors" to view shifts in post-pandemic customer values as opportunities.
Most important is to focus on (and hire for) thriving, not simply surviving. What's the difference? According to Accenture (accenture.com), "Thrivers are 5x more likely than survivors to view shifts in customer values coming out of the pandemic as opportunities."
Here are five of the top marketing-related must-do's they're recommending as we move into the new year.
1."Reacquaint yourself with your customers." Two ways to do that are by forming customer advisory boards and by reviewing what you measure to reflect outcomes that are key to customers, not just to your business.
2. "Find your collective difference." Start by focusing on building trust and removing internal frictions among staffers or between departments. Once that is achieved, be sure everyone understands and is behind your marketing strategy…that is, your "collective difference."
3. "Move at the pace of change." The only way you can keep up is by dumping narrow thinking and forcing both yourself and your team to take a broader view. To do that, don't just focus on one approach. Instead, encourage experimentation and test new ideas.
4. "Figure out what no one else wants to do." Motivate, delegate, and seek out fresh thinking. If you're considering changing a process or procedure, make sure it passes the litmus test…that is, will the change better serve the needs of your customers? If not, go back to the drawing board. Once you're set to make a change (the right change), be sure you are totally transparent with staff.
5. "Own what you want to stand for." As we finally come out of the pandemic, track shifts in customer values and view them as opportunities to rethink and reimagine your brand/your business. Critical to that will be both empathizing with customers and focusing on an increased need for trust.
The bottom line? You are your brand, so, "Forget vanilla proclamations that could fit any brand," suggests Accenture. "Ensure that the 'brand' purpose is meaningful and specific to you."
Looking ahead to 2022, we hope you'll take the time to review your own messaging and marketing in light of critical consumer strategies like these.
If you've already revised your messaging for 2022, please tell us about it and share in the conversation on Facebook here.