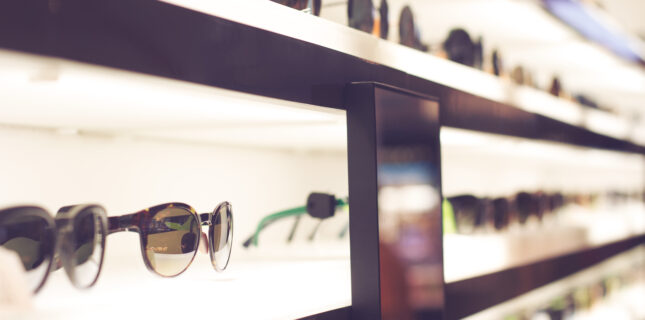 Design + Display
Grabbing a consumer's attention is getting more difficult. According to research conducted by Microsoft, the average consumer's attention span has, in fact, dropped from 12 seconds to just 8 seconds in the last 20 years.
One result? Visual merchandising has become more important than ever to grab a potential purchaser's attention.
Need some tips to up your merchandising game? To help, we tapped several top retail store décor and design resources. Here are some of their winning strategies.
Tip: "The strongest color combinations to attract attention in retail are red, white, and black."
8 secondsThe average attention span of today's consumer.
GROUPINGS. "If you ordered products meant to go together, keep them together," says retail consultant Bob Phibbs, author of The Retail Doctor. "You don't want their first appearance to be diluted or to lose the potential add-on sale."
USE/COLOR. "Your visual merchandising strategy should include making displays according to product use…or by colors," adds Phibbs. "The strongest color combinations to attract attention in retail are red, white, and black. Try related or contrasting colors. Our eyes quickly get the point and move on, so never make a monochromatic display."
MINIMALIST. "Having a minimalist design creates a sense of sophistication," reports urdesignmag.com. "Many luxury stores feature stand-alone displays. This technique is also useful to showcase a particular product line."
STORY. "One of the top design trends for 2022," according to parterreflooring.com, "is using the power of storytelling to showcase a brand's values. It is crucial as retailers try to maintain customers and attract new ones."
IMPACT. As interior designer Amelia Papadakis from Bergmeyer, a design collaborative, explains, "Wow moments are still happening but in a more purposeful way. Storytelling graphics help make the in-store experience more authentic and meaningful."
LOCATION. "Start with the display area closest to the front door and put your newest and most expensive items in the spotlight," suggests Phibbs. "Be sure to have several levels of height."
BRAND. "In addition to giving your customers reasons why they should buy a product or service," reports Forbes, "businesses need to start sharing the story behind their brand, why it exists, and why this matters, consistently across all communication."
NEED/WANT. "Don't choose to highlight products the customer already needs; those are what they are coming in for," says Phibbs. "A customer responds to product displays of items they want."
How do you know if your visual merchandising strategy is a success? "If a customer gets a clear point of view of who you are as a brand and can walk out of the door being able to describe their experience in one sentence, you have success," concludes Melissa Gonzalez, founder of The Lion'esque Group.
How do you merchandise product at your location? Tell us about it and share in the conversation on Facebook here.
Comments are closed.