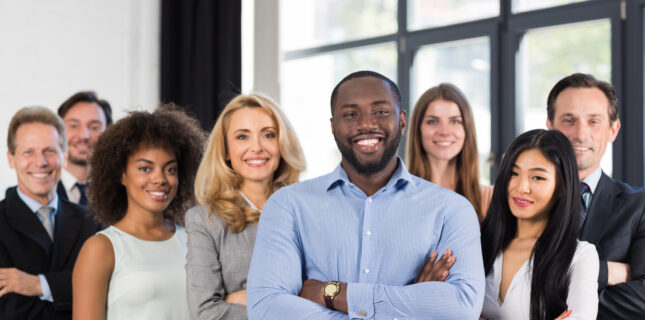 Good Workplace = Happy Employees
How would employees rank you and the work environment at your practice? You want them to be happy, but are they? To give you a better idea of key staff issues, views, and concerns, here are some results of the just-released Jobcase America@Work Report. Four thousand hourly and skilled workers participated in the research, which was conducted this July in partnership with KRC Research.
Tip: Employees consider competitive pay (57%) and good leadership (55%) the keys to job satisfaction.
40%of employees report their biggest gripe is that pay isn't keeping up with inflation.
WORKER STRESSORS
Here are the top concerns and complaints registered by employees in the research:
• 40% pay not keeping up with inflation
• 26% inadequate pay
• 23% employee turnover
• 22% lack of promotions
• 21% understaffing
• 17% lack of benefits
INDUSTRY ISSUES
Compensation is a bigger issue for employees in some industries than others. As a crossover category, optical is considered part of three of the five fields in which employees report the greatest dissatisfaction with their compensation:
• 55% health care
• 53% customer service
• 53% office administration
• 51% education
• 48% retail
NEXT STEPS
As a result, more and more employees are considering drastic measures. They include:
• 31% taking a second job
• 23% changing jobs
• 18% switching industries
• 16% getting more education
GOOD EMPLOYERS
Whether they're looking at their current job or toward a future one, employees consider competitive pay (57%) and good leadership (55%) the keys to job satisfaction. What else?
• 36% good values
• 35% retirement benefits
• 34% consistent schedules
All this goes beyond where people work. Respondents to the survey say it also contributes to determining what businesses they will frequent and where they will shop. Nearly 7 out of 10 (68%) say they'll recommend a business that's known for treating employees well. As for deciding where to shop, 61% say are most likely to shop somewhere that is known for treating its workers well.
Do you take this into account in your own shopping? How does this impact the way you treat your own staff? Tell us about it and share in the conversation on Facebook here.
Comments are closed.