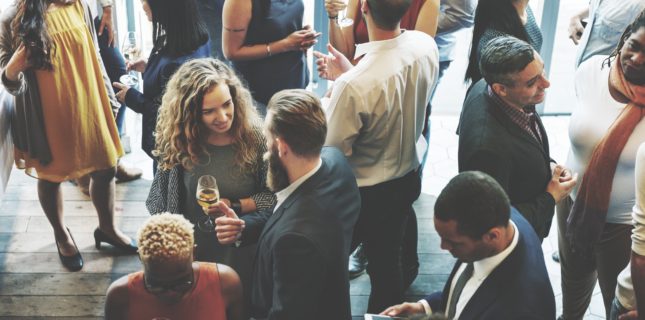 Lenses & Trunk Shows
Everybody thinks frames and designer names when trunk shows are mentioned. The fact is that the same format works really well for spectacle lenses, too. Here's how.
Tip: Staff will become most excited about the event a few weeks prior to the end of a current bonus period, so take that into consideration when scheduling.
$$Monetary benefits of a trunk show can continue if you keep it live on social media and tie in offers that last beyond the event.
FUN + FACTS
Lens companies will sometimes offer promotional materials to help pre-promote and encourage attendance at a lens-included event. They may also provide a small giveaway. Make sure you have a lens rep present and maybe someone from your preferred lab to speak about AR, digital, freeform, etc. And, have fun. Take advantage of all the great lens demos out there and create the equivalent of a lens "play area" for guests, along with staff there to explain it all.
PLANNING + CALENDAR
"Organization is key to a trunk show," suggests retired optician and journalist Karlen McLean. "You need to give vendors plenty of time. Plan on at least six months to organize the event. And, three months out, contact your reps to determine participants."
TIMING + BONUSES
"If you're a practice that provides bonuses based on revenue growth," say Allan Barker, O.D. and Greg Stockbridge, O.D., MBA, in Practice Advisors, "staff will become most excited about the show a few weeks prior to the end of the bonus period. "If they start telling patients at the beginning of the month there will be a trunk show at month's end, they won't worry about it affecting that current month's bonus."
VISUAL MERCHANDISING + DEMOS
"Pick a lens vendor that's doing something new and exciting," adds Travis Reed, president and CEO of Creative Visionary Inc., in Las Vegas.  "Then use flat screens to roll through video or still images that are easy to understand–and then tie it into a lens promotion for attendees."
SOCIAL MEDIA + SELFIES
"If a lens rep participates," adds Reed, "he or she should bring a 'step-and-repeat' screen with logos on the front. Then invite patients to get their photo taken, post it on social media. and tag themselves, your location, and the lens company. What's the next step? Keep the enthusiasm going by planning and promoting your next quarterly or semi-annual event.
Do you hold trunk shows, and have you included lenses? Tell us about it and share in the conversation on Facebook here.