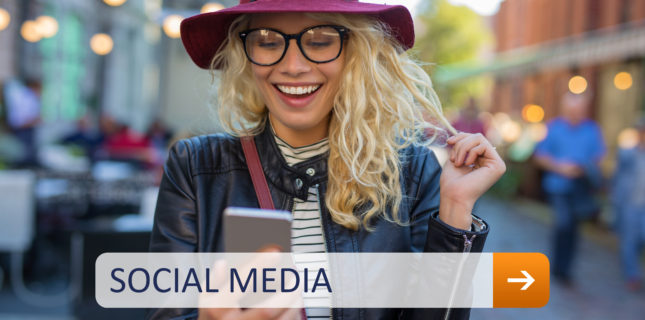 Facebook or Instagram?
Social media. Everybody is into it. Almost anyway. According to the Eyecare Business 2018 Frames + Sunwear Focus Group Study, 69% of ECPs use social media to market their business. Facebook is still overwhelmingly the social media outlet of choice for ECPs, at 73%, and Instagram is second at 34%. To find out who uses what, and why, we reached out to both ECPs and outside resources. Here's what they had to say.
Tip: "Instagram is pretty clean without much clutter. And it's easy to navigate, unlike Facebook."
55%of internet users in the 18-29 age bracket now prefer Instagram over Facebook.
ECP VIEW
BIZ CARD. Alan Glazier, O.D., owner of Shady Grove Eye & Vision Care in Rockville, MD, likens Facebook to a live business card.
APP. Justin Bazan, O.D., owner of Park Slope Eye in New York City, says it's not one or the other. "Use the Facebook Creator app and do both."
FLEXIBILITY. Valerie Vittu, owner of the high-end Philadelphia boutique, Margot & Camille, says it's important to "go with the flow. As popular as Facebook was at the beginning, it appears to now be overcrowded and less communicative. The trend today seams to be toward Instagram."
MESSAGING. "I use Instagram now," adds Vittu. "I usually keep it light and fun, yet sometimes politically engaged."
OUTSIDE INPUT
NAVIGATION. According to Entrepreneur, "Instagram is pretty clean without much clutter. And it's easy to navigate, unlike Facebook, which has a lot of things going on, all at the same time."
VISIBILIITY. Entrepreneur research supports Instagram. "Your business may be accessible to a smaller audience in Instagram than Facebook, but it will be more visible, which invariably means greater engagement."
REACH. Recent stats released by Dreamgrow Content Marketing report that Instagram has over 800 million active users a month, with well over half of them outside the U.S. So, if you want a global reach, Instagram is for you.
DEMOGRAPHICS. Pew Research finds that:
√72% of online adults use Facebook. 77% are female and 66% male. Though decreasing in popularity among 18-29 year olds, it is used by 79% of 30-49 year-old internet users, and 64% of those between 50 and 64.
√Instagram, however, is increasingly popular with younger users—55% in the 18-29 bracket prefer it, but only 28% in the age 30-49 group.
That being said, those numbers are changing rapidly and skewing more toward Instagram than Facebook. The best solution? Use both!
Do you post on both Facebook and Instagram? Why or why not? Tell us what's worked for you and share in the conversation on Facebook here.