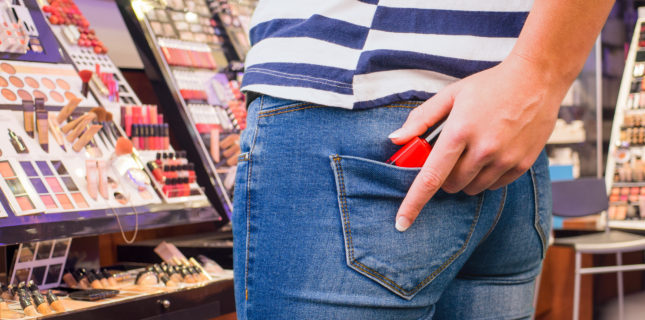 Preventing Internal Theft
Sunglasses and frames are easy for dishonest employees to sell. To make sure your product doesn't end up online or your money in someone else's pocket, here's what you need to know about preventing internal theft.
Tip: Place surveillance cameras in your storage and receiving areas, not just on the sales floor.
55%of internal thefts are conducted by managers
SAD STATS
3-1. By a 3-1 margin, retailers report internal theft is a much bigger problem than external theft.
5X. Employees do, in fact, steal an average of 5.5 times more often than shoplifters.
1/40. One out of every 40 employees has been apprehended for theft by their employer.
HALF. More than half (55%) of internal thefts are conducted by managers.
$$. And, the average internal theft case averages $715 vs. $129 for shoplifting.
Source: US Chamber of Commerce, Jack Hayes International
RED FLAGS
How can you determine if employee theft is occurring at your location?
SALES. Cost of goods is increasing but sales are not.
NO REPORTS. The obvious…missing product, but with no reports of theft.
CONCERNS. One or two employees are voicing concerns about shoplifting, but no one else has witnessed anything suspicious.
PATTERN. There's a pattern of lower sales when a particular person is working the floor.
REQUESTS. People "hanging out" and asking for a certain staff member.
BALANCING. More often than in the past, daily sales aren't balancing out.
VOIDS. One employee has more refunds and voids than others.
Source: Envysion
STEPS TO TAKE
What can you do to minimize your losses?
HIRING. Some of the key reasons for internal theft are poor hiring and management procedures—ineffective screening and lack of supervision. And then failing to work on building a relationship once they're onboard.
SEASON. Half of all shrinkage occurs between October and January. Make sure, as you staff up for your own busy seasons, that you are extra careful in background checks for temps and new hires.
BUDDY SYSTEM. To instill good habits, it's best for new hires to work with one person. On an ongoing basis, it's also important for security to have two employees, not just one, work both opening and closing.
SURVEILLANCE. Include cameras in storage and receiving areas, not just the floor. And make sure it's hi def video so it's easy to identify both transactions and staffers.
SCENARIOS. Be sure the register is under constant surveillance and that only your most trusted staffers can ring up sales. And watch for for a variety of scenarios, such as cancelled transactions, modified prices, discounts, voids, and invalid coupons.
TIP LINE. Whether it's email or a locked tips box, make sure it's easy for employees to share concerns with you.
Sources: King Rogers Group, Fortune, and Entrepreneur
Have you taken any recent steps to thwart internal theft? Let us know and share in the conversation on Facebook here.