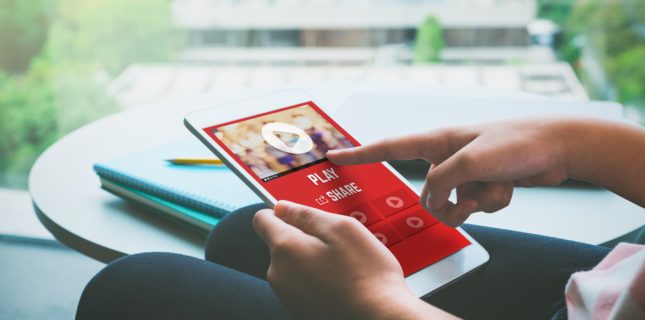 Social Media: Six Savvy Marketing Strategies
Hopefully you already know this, but marketing and social media go hand in hand. It's all about leveraging the opportunities that the ever-changing social media landscape offers your practice.
Tip: Ask people to fill in a blank, post a caption, or answer a multiple-choice question
80% of consumers would rather view a video about a brand than read a blog about it
To help, here are six smart social media strategies designed to facilitate the path to purchase.
SURPRISE! Who would have guessed this one? When it comes to U.S. adults, YouTube has surpassed Facebook in usage. The score? 73% of adults use YouTube vs. 68% Facebook. Instagram comes in a distant third at 35%, followed by Pinterest at 29%. All told, the "median" U.S. adult uses three platforms. Source: Pew Research
VIDEO. Why? Some 82% of consumers prefer live video to traditional social posts, and 80% would rather view a live video about a brand than read a blog about it. And, when it comes to live streaming, 91% of video is created for Facebook. Source: livestream.com
ENGAGEMENT. Ask for engagement by inviting people to fill in a blank, post a caption for a funny photo, or answer a multiple-choice question. Asking questions triggers the human reflex called instinctive elaboration. Source: socialmediaexaminer.com
WHO. Each demographic has its own distinct usage pattern. In fact, 94% of young people, ages 18-24, swear by YouTube, followed by Snapchat, Instagram, and Twitter. For the 50 and older group, it's Facebook and YouTube at 50% each, whereas only 7% of older consumers use Snapchat. Source: Forbes
KEYWORDS. What words trigger the biggest response in marketing? That all depends on what "emotion" you're trying to evoke. Call to Action—free, scientifically proven, and subscribe now. Emotional selling—free, sale, new, professional, guaranteed, special, and tested. What about landing pages? You, easy, save, results, and guarantee. Overall, the five most persuasive words in the English language are: because, free, instantly, new, and you. Source: Divrit + WordStream
TICK TOCK. Social media definitely requires a time commitment. In fact, 66% of marketers report spending at least 6 hours a week on social media. And, a whopping 91% of retail brands devote time to at least two platforms. Source: TheContentFactory
Why does all this matter? According to Facebook co-founder Mark Zuckerberg, it all comes down to referrals. "A trusted referral," he says, "is the Holy Grail of advertising."
Which social media outlets do you use in your practice? Do you have any advice for your peers? Tell us about it and share in the conversation on Facebook here.