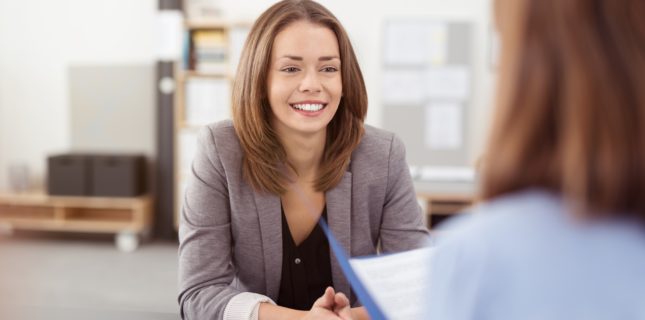 Interview Do's And Dont's
As much as you'd like to ask them, there are a lot of questions that are simply NOT alright to pose during an interview with a prospective employee. There are, however, ways to garner some important information that are OK. To help, here are some no-no's as well as a few workarounds.
Tip: When it comes to addressing a disability, the only question you can ask if whether the individual can perform the job with or without reasonable accommodations.
18… The only question you can ask about age is if someone meets the minimum age requirement.
NO: Age
It is, however, OK to ask if the individual is over the age of 18…or whatever the minimum age required is.
NO: Race/color
The only time it's legal is when it's truly an occupational qualification…which is pretty much never.
NO: Ethnicity/country of origin
You may ask if they're eligible to work in this country and if they can provide documentation.
NO: Residence
Though you can never inquire about where a person lives, you can ask how long he or she has resided at their current address.
NO: Sex/gender or gender identity
Don't go there. Ever.
NO: Education/school info
You may only ask if they have a high school diploma and/or what college degrees they have.
NO: Religion
Absolutely nothing is ok.
NO: Disability
The only question you can ask if whether the individual can perform the job with or without "reasonable" accommodations.
NO: Marital/family status
It is ok, however, to ask if the person has even been employed under a different name or to say something like, "There isn't much flexibility when it comes to hours in this position" and then ask if that works for them.
NO: Pregnancy
The only way to approach this legally is to simply ask if they have any leave scheduled or planned.
NO: Salary
This varies by state, but the best bet is to disclose the salary range during the interview and ask if the candidate is still interested based on that information.
How do you address difficult questions in an interview? Tell us about it and share in the conversation on Facebook here.
Comments are closed.