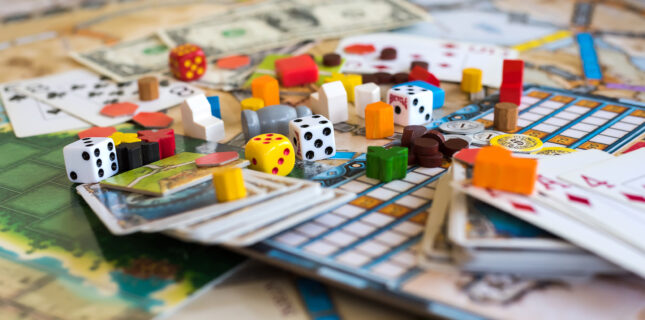 All in the Family
You may not associate fun and games with eye care. But having them in your waiting room sends a strong message that you are a family-friendly practice.
Why does it make sense to emphasize that you welcome all members of the family? Catering to the whole clan will increase patient retention and revenue as well referrals. It's also a lot easier to expand your base with an existing customer's family members than it is to incur the costs (in advertising, discounting, etc.) associated with new customer acquisitions.
How can you grow business by welcoming all family members? That's exactly what we asked Peer-to-Peer Champion David Holler, O.D., who is a founding partner in Clarity Vision, with locations in North Carolina and Virginia.
The Look
"It all starts with how the practice is set up and how it presents itself," explains Dr. Holler, who is based in Apex, NC. "That is, does the location appear to cater to all ages? For example, our practice has kids' frame displays in our optical, kids' magazines in our patient lounge, and a kids' exam room, which is shown in the photo below."
Sometimes it starts with a child coming into the practice. Other times, the parents schedule appointments for themselves first.
In the Chair
How does it work when the child is the first patient in a family? "We get pediatric referrals," says Dr. Holler, "and those exams often include the conversation about myopia management." The result? "Parents soon realize that we may be doing more than other practices that simply do exams."
It's a level of care they may not have seen before. "After that conversation, we find that the parents often mention they are going to make an appointment for themselves and/or other family members," he adds.
Casual Conversation
"Other times we see adults in the family first and I will make time for small talk about their family. This often brings up questions about their children and if they have received comprehensive eye exams. We discuss the importance of comprehensive exams and may point out that the whole family is covered under their plan.
"That conversation is most fruitful if with mom. She typically makes all the health care decisions and schedules all the appointments," adds Dr. Holler.
Marketing + Messaging
"We don't make far-reaching attempts to bring in more patients," he explains. "Instead, our focus is local. For example, we market our business digitally, in local magazines, and we sponsor local schools.
"In all our messaging, internal or external, we present ourselves as a place that caters to all ages. Our combination of utilizing marketing resources that will be read by the mom, along with conversations in the exam room, will often bring in the rest of the family."
Comments are closed.