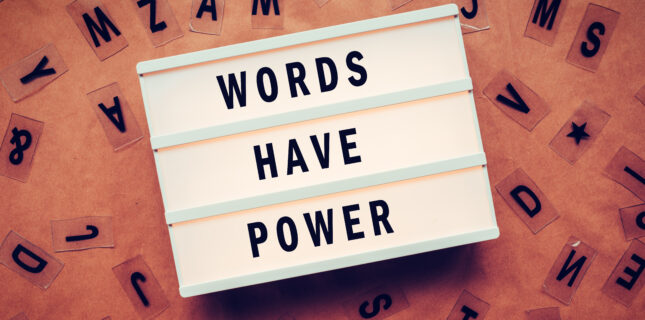 Words That Kill Consumer Confidence
We all agree that it's important to stay positive when it comes to communicating with customers. Sometimes, however, a team member may say something that turns a previously positive experience into a negative one.
To make sure you stay clear of such situations, here's a list of words and phrases to ban from everyone's business vocabulary…as well as some to add in. They're courtesy of the Zendesk Customer Experience Trends Report 2023. Based in San Francisco, Zendesk is a Danish-American company that provides customer service software and technology solutions to businesses around the globe.
Tip: Never, ever say, "I don't know." It's one of 12 phrases you can—and should—train staff to avoid.
Its research underscores why saying the right thing is so important. As this year's Customer Experience Trends Report details, 61% of customers will switch to a competitor after just one negative experience. In other words, most consumers won't even give you a second chance.
Words to Avoid
To avoid losing patients and customers at your practice, here are 12 words and phrases that you can—and should—train staff to avoid:
61%
Six out of 10 customers will switch to the competition after just one bad experience.
"I don't know."
"That's not my job."
"You misheard me."
"No, I can't."
"Actually."
"I'm sorry you feel that way."
"What else do you need?"
"I'm not the best person to help with that."
"No."
"Calm down."
"We've never had this issue before."
"Unfortunately."
Who needs to hear this? Considering that every employee, regardless of title, will at some point encounter a customer, the answer is a simple one…everybody! And, if you think you are that rare breed of business that does it right, consumers surveyed by Zendesk may disagree. In fact, 68% say businesses need to up their customer service game.
Better Choices
That translates to better communications and using the right words instead of the 12 never-say ones above. Here, courtesy of Zendesk, are several sets of positive words and phrases to use.
Power Words for Customer Service
"I appreciate that."
"Absolutely."
"Definitely."
"Thank you for being our customer."
Conversation Starters by Phone or In Person
"Nice to meet you."
"How do you prefer to be addressed?"
"How may I assist you today?"
"I'm happy to help."
Empathetic Phrases for Frustrated Consumers
"I understand how frustrating that must be."
"That would upset me, too."
"I'm sorry you're going through this."
"Thank you for bring that to our attention."
"I absolutely understand why you would want that."
"Thank you for understanding."
What phrases are favorites that you've shared in your practice? Tell us about them and share in conversation on Facebook here.
Comments are closed.