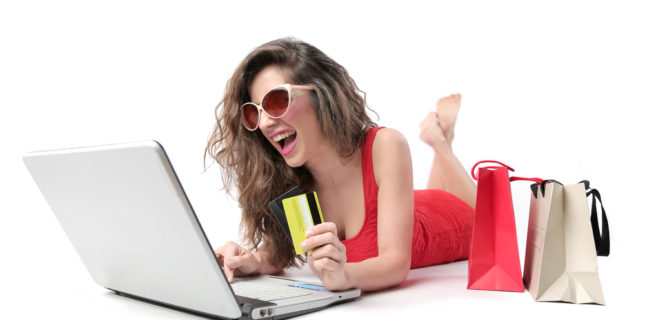 10 Online Selling Strategies
Online can complement in-store, for sure. Here we feature 10 ways to sell online without selling out, plus tips on how to balance brick with click.
Tip: Don't sell the same eyewear online that you do at your physical location
66% of consumers use smartphones or tablets while they're shopping in-store
Why does it make sense? For one thing, consumers are already online. According to research conducted by UPS, 40% of today's shoppers interact both online and in-store before completing a purchase at a brick and mortar location. And, 66% use smartphones or tablets in-store, whether it's to check prices, snap a product pic, or comparison shop.
It's not so much about replacing one format with another as it is broadening your reach, touching consumers wherever they are, and giving them a reason to seek you out in both places.
So, how can you sell online without cannibalizing your brick and mortar sales? The strategies below have worked for other small businesses. As you'll see, many involve promoting something different online than you do at your physical location.
SUNWEAR. Consider selling sunwear-only online and creating a related but differentiated persona on the internet.
READERS. Another approach that has worked well for some ECPs is creating a separate site selling high-end readers.
CONTACTS. Several optometrists we've spoken with recently say a contact lens-only website that links to your home page can be a home run, too.
SEASONAL. Sports eyewear and sunglasses are perfect to sell online for summer, as are ski goggles in winter, and protective eyewear year round.
ACCESSORIES. How about cords, chains, and eyeglass-hanging pendants?
PRIVATE LABELS. Create a website featuring house brands that you may not emphasize in-store and that you can brand so consumers will perceive that no one else carries the items you have.
CLEARANCE. Want to discount product, but don't want to be seen as a discounter? Online is the way to do just that, while keeping your brick and mortar business positioned with higher price points.
PROMOTE. Whatever you sell online that is different from in-store, be sure you cross promote. That is, link to your brick and mortar website if you have an online site, and be sure to promote your online business both in-store and on your primary website.
PICK UP. A strategy that works well for many retailers is to encourage consumers to buy online and pick up in-store.
SERVICES. If you are selling online, find some good reasons to encourage consumers to come into your physical location anyway…for a free cleaning, for example, or for adjustments. Set your prices for things like fitting, however, ahead of time.
The point is that you really can balance online with in-store without selling out or minimizing the importance of your primary business location.
What are your thoughts about selling online? Have they changed over the last 12 months? If you've found a way to balance online with in-store, tell us about it and share in the conversation on Facebook here.