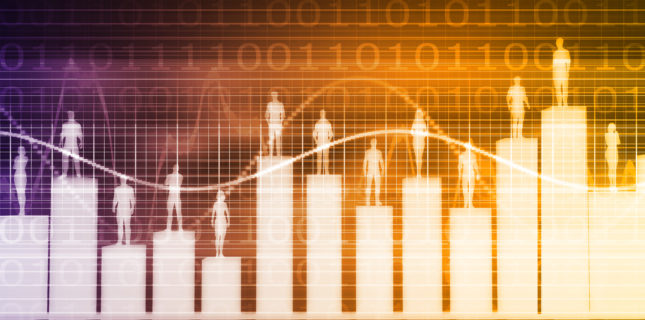 Mapping Your Market
You know your location's neighborhood. And, you know your patient base. But have you ever really drilled down beyond your zip code? For example, do you have more Active Senior Singles in the hood than Twentysomethings? What about Newly Formed Households? These are just a few of the classifications tracked by numerous demographic marketing groups and government agencies. If you're looking to grow your practice, and who isn't, then take a look at some of these ready resources for helping you really get to know your market. And, if you're just starting out or considering relocating and expanding, these sources can provide tremendous insight into everything from real estate and retail trends to rental rates and salary trends.
Tip: Two great sources for local business and demographics info…The Conference Board and the National Retail Federation.
5,000The Census Bureau provides stats for all towns with a population of 5,000 or more.
BIRDS-EYE VIEW
• LOCAL RESOURCES…your Chamber of Commerce, Planning and Zoning Commission, and Department of Economic Development have the best feet-on-the-ground, local info.
DRILLED-DOWN DEMOGRAPHICS
• TOP TOOL. The Census Bureau offers an amazing amount of information. Just keep clicking til you find what you're looking for. QuickFacts and AmericanFactFinder (AFF) are just two of the many clicks you'll want to complete. QuickFacts provides statistical data for all states and counties, as well as cities and towns with populations of 5,000 or more. The data in AFF come from several censuses and surveys including the decennial census, the American Community Survey, the American Housing Survey, and the Economic Census.
• REGIONAL PRICING + PAY. The Bureau of Labor Statistics tracks and publishes changes in the Consumer Price Index (inflation and prices) by region and category, as well as pay and benefits trends, plus metro and state unemployment trends.
REAL ESTATE
• RETAIL + OFFICE. Reiss Reports are released quarterly and feature real estate data and analytics. The reports offer in-depth regional analyses of office and retail vacancies, rental prices, and hot markets.
RETAIL INSIGHT
• THE SOURCE. The National Retail Federation (NRF) releases monthly retail sales reports in a variety of categories. Based on Census Bureau data, the website offers a treasure trove of trends about everything from retail salaries to consumer spending and specific retail category store trends.
ECONOMIC OUTLOOK
• NOW + NEXT. The Conference Board's economic forecast is updated monthly. It addresses everything from labor market conditions and wage + inflation/deflation trends to consumer spending.