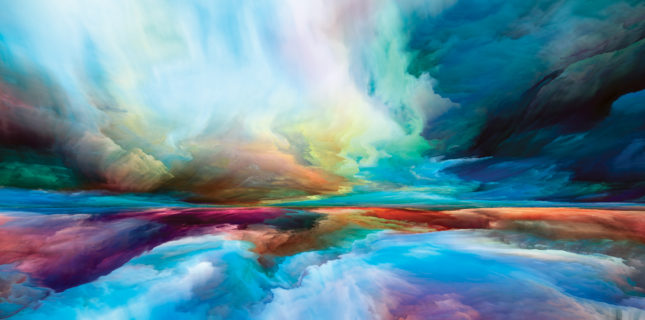 Colors…Who Likes What
It's no secret that a 75-year-old retiree may not have the same taste in colors as an 18 year old. If you're dispensing staff, you definitely know what's likely to look better, though that doesn't always come into play.
To help, and to share with consumers, here are the most au courant colors by age group.
In Faber Birren's book Color Psychology and Color Therapy, he examines which colors are preferable based on several different age groups. He found that blue and red are popular throughout life. Yellow, however, is liked by kids but not adults.
Birren's research determined that most age groups like blue, green, and violet. There are changes are people mature, however. As he explains, "The perceived color of light varies with wavelength, going from violet at the shortest wavelength to red at the longest. As people mature, they prefer color of shorter wavelength (blue, green, violet) rather than colors of longer wavelength (red, orange, yellow).
Universal Favorite
As we've reported previously, Classic Blue is the Color of the Year 2020. It's a solid and dependable blue hue we can always rely on," reports Leatrice Eiseman, executive director of The Pantone Color Institute. In a study conducted by Joe Hallock, 57% of men cited blue as their favorite color, while 35% of women surveyed said the same.
In addition to presenting eyewear in classic blue, Tate Designs recommends you "incorporate this Classic Blue into your digital marketing communications and branding.
Here's a detailed look at overall preferences by gender in several different categories.
FAVORITES
Men: Blue, green, black, red
Women: Blue, purple, green, red
LEAST FAVORITE
Men: Brown, orange, purple, yellow
Women: Orange, brown, gray, yellow
MIXED COLORS
Men: bright colors
Women: soft colors
ACHROMATIC COLORS
(colors without hues)
Men: achromatic colors…like black, white, shades of gray
Women: chromatic colors…
TINTS VS. SHADES
Men: Prefer shades (meaning colors with black added). Shades tend to be deep, powerful, and mysterious.
Women: Prefer tints (meaning any color with white added, probably due, as McInnis and Shearer report, "to their higher consciousness of specific colors. A color scheme using tints is soft, youthful, and soothing."
COLOR NOMENCLATURE
Men: They like to keep it simple…red, purple, pink, green, blue.
Women: Most see multiple colors within each context. To them, purple, for example, will include maroon, plum, eggplant, grape, orchid, and lavender.
CHEAP + INEXPRESSIVE COLORS
BOTH SEXES: Orange, yellow, brown, red/white tied
Want to know more fascinating facts about color preferences? Check out NeilPatel.com, which was the resource for most of the factoids featured here.
While trends come and go, do these preferences hold true  over time in your practice? Tell us and share in the conversation on Facebook here.