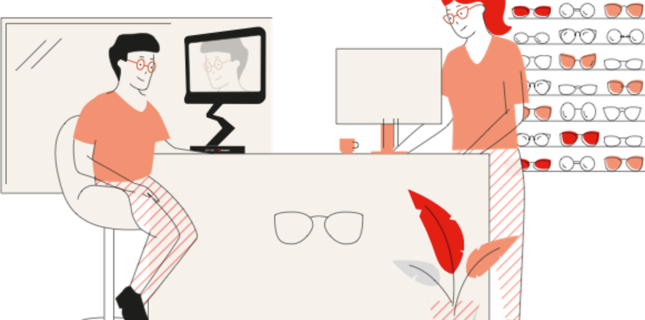 The Spark 4™ Measurement Experience
Taking measurements has never been easier, more precise, or as simple as it is now, thanks to Shamir's Spark™ 4 measurement experience. With just one picture taken in a few seconds, an eyecare provider can get an automatic measurement of a patient's PD. The remaining measurements can be marked later, with or without the patient.
Tip: Spark 4™ will position your store as advanced and innovative while also providing consultation time with a personal touch.  
ACCURACY
ECPs get a real picture of the patient with Spark 4™'s sophisticated electro-optic system. It's based on stereo vision 3D technology and features six high-resolution, 24-megapixel camera sensors. Combined, they detect and process 192 different facial landmarks. Another plus? Spark 4™ sees the patient's pupils clearly even through sunglasses and various coatings.
192The number of different facial landmarks Spark 4™ can detect and process.
COMFORT
Spark 4™ can be easily placed on a table or counter. Your patient can sit in a natural position in front of this well-designed, highly accurate, and compact device while maintaining a comfortable personal distance. Another plus? There's no need for a frame clip.
BUSINESS
Just as important, you can grow your business with Spark 4™ in several ways.You'll save measurement time, resulting in greater efficiency. It will help position your location as advanced, innovative, and aesthetically pleasing. Spark 4™ also allows you to provide consultation time with a personal touch.
In terms of product and training, learning about—and then offering—the service allows your staff members to be more professional than ever. They can also work with a vast variety of frames when measuring with Spark 4™. As Shamir puts it, "We've sparked up ECPs' lives!"
Have you tried Spark 4™ yet? If so, tell us about it and share your experience on Facebook here.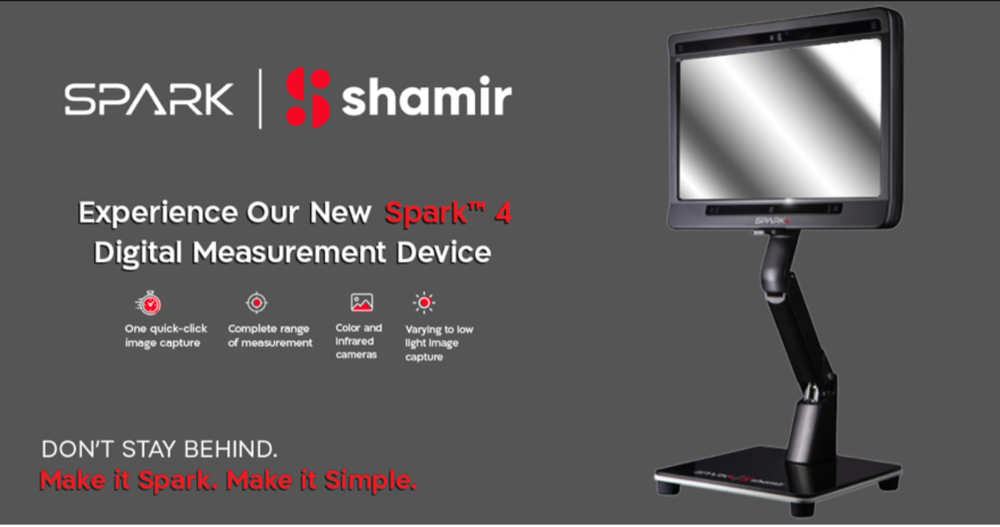 Comments are closed.