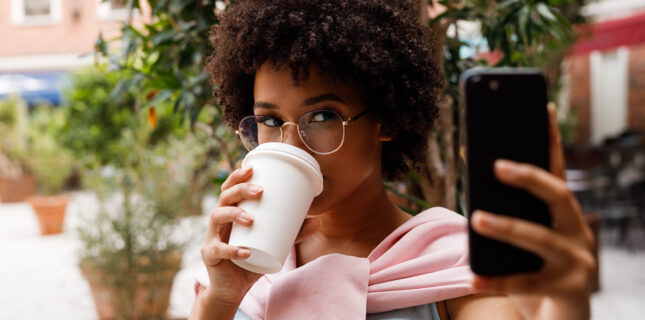 Local Influencer Marketing
Influencer marketing is one of the fastest growing customer acquisition strategies. It's important enough that we've created two posts on the topic. This week we look at what you need to know and why influencer marketing makes sense. Next week, we suggest the best places to post.
Why is this topic so important? One reason is the payback. Leverage Marketing reports that businesses earned $6 for every $1 they spent on influencer marketing last year. Another reason? According to Aspire, 83% of influencers are willing to work with a company or brand in exchange for free products.
You likely think big names and even bigger bucks when influencers come to mind. The reality, however, is that you can readily apply this tried-and-true marketing strategy on a local level.  Here's a look at why and how it can work.
Tip: Most influencers (83%) will work with a company or brand in exchange for free product.
Need-to-Know Info
Here are several morsels of marketing info that help explain some of the what and why of influencer marketing.
• Why it works: One reason is that people love stories. According to Psychology Today magazine, "We retain 70% of information through stories, but only 10% from data and statistics." Why? Because consumers "use feeling rather than facts to evaluate a brand, and those feelings influence our loyalty, trust, and intention to buy from that brand."
• Who's a candidate? You may think celebs, but the reality is that an influencer can be anyone who is prominent in local circles. That can include key customers or other local business owners…in fact, anyone who's seen as a fashion-forward individual in the community.
70%
The amount of information people retain from stories versus just 10% from stats, according to Psychology Today.
Seek out people who are active online and perhaps have a growing local presence on social media. "Use hashtags to find local creators, whether they're #HoustonProud or into #SacramentoStyle," suggests Aspire. "Search location tags of local landmarks from which creators may share photos, too. You can also search for local bloggers by Googling [city]-area bloggers."
• Double duty. Influencer marketing not only presents your products of choice to locals, but it also underscores why you're a great place to do business. Be sure to create a link between what influencers say to your positive reviews and as well as links to specific products. This ties the viewer to your business.
• A Caveat. Be sure to request permission to reuse any photos as they are a great addition to emails or to post on your own website.
Have you used influencer marketing at your location? If so, tell us about it and share in the conversation on Facebook here.
Comments are closed.