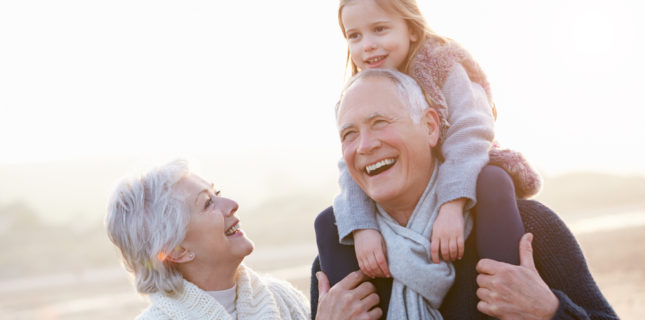 Retirement Planning for Yourself and Your Business
Whether you're a new hire or an owner thinking ahead, here are some tips to help make sure you're planning properly for tomorrow. According to the 2015 Retirement Confidence Survey conducted by the Employee Benefit Research Institute (EBRI), 22% of those surveyed are optimistic about their retirement planning. That's a healthy increase from 2013, when EBRI's research indicated only 13% reported confidence in their retirement plans.
That being said, most Americans don't start planning early or well enough. That planning can be especially challenging for professionals and small business owners.
Tip: "Lay out a plan not only for personal retirement savings, but also for your business."
70% Why is planning important? Because the typical 65-year-old now has a 70% chance of living until age 85.
NEED-TO-KNOW NUMBERS
Here are a few key stats that need to be figured into your planning.
Longevity. Despite some uncertainty about the future of social security, there's no question that the average American's longevity has increased since the Act was passed in 1935. Back then the expected payout was 12-15 years. Today it's more like 20 years, since 65-year-olds now have a 70% chance of living until age 85.
Healthcare. A typical couple, aged 65, will likely spend $220,000 just on medical expenses after retirement…and that doesn't include nursing home care.
Inflation. According to the financial website thebalance.com, healthcare spending will likely represent 1/5 of the U.S. economy five years from now (by 2021). That represents an increase of 18%.
O.D. SPECIFICS
The American Optometric Association describes some of the challenges that O.D.'s face in their retirement planning. "As clinical professionals, AOA members have unique retirement planning concerns. Given that many doctors of optometry are also small-business owners, the timeframe for retirement is flexible and may include a gradual transition."
So what does the AOA suggest? Here are three recommendations the organization offers to optometrists:
Start saving now. Compound earnings make even small investments today worth more by retirement. Prompt action means time is on doctors' sides.
Seek financial advice. Everyone is different, and consequently, not everyone's goals for retirement are the same. Lay out a plan not only for personal retirement savings, but also for your business. Investment experts will help put your plan into action and keep it growing for years to come.
Stay the course. There's no telling what the future may hold, so taking the appropriate steps now can save undue stress and heartache. Implementing a retirement strategy for the optometric practice helps doctors build toward what will be needed for retirement."
SMALL BUSINESS OPTIONS
Though it's tough to save when you own and operate your own business, Safeguard Investment Advisory Group suggests looking into several retirement savings options that can help. They include: Defined Benefit Plans, SEPs (Simplified Employee Pension Plans), One-participant or solo 401K plans, and Simple IRA Plans.
Another oft-made suggestion is to continue working and delay Social Security benefits.
Have you started planning for your retirement, even if you're early in your career? Regardless of your age, tell us what you've done and join in the conversation on our Facebook page here.