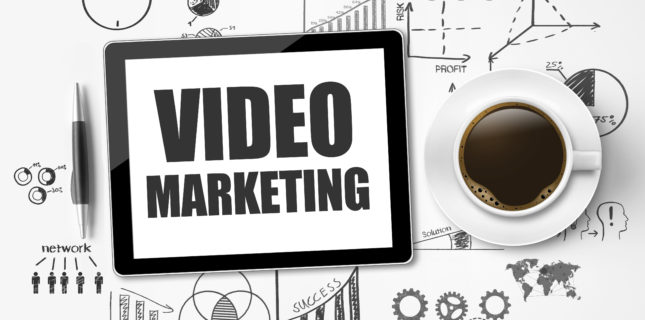 That's A Wrap!
Video is hot. And, Shamir is definitely on-trend with its new patient video, ReCreating Perfect Vision. It's engaging and entertaining, and delivers its vision and lifestyle messaging in fresh, fun segments. Shamir's timing is perfect, as video is big and getting bigger. So, why should you feature it in your waiting room, as well as on your website and other social media?
Tip: Follow the lead of 76% of marketing professionals surveyed, who say they plan to use more video this year.
80% of all consumer internet traffic will consist of video by 2019.
TOP TREND
Here are several reasons why video is a must.
2019: By 2019, nearly 80% of all consumer internet traffic will consist of video.
TREND: 76% of marketing professionals report they plan to use more video to increase brand awareness.
RETENTION: Viewers retain 95% of a message from a video, vs. 10% from a text.
TRAFFIC: Videos embedded in websites can increase traffic by 55%.
REVENUE: Marketers who use video grow revenue 49% faster than those who don't.
Sources: Hubspot,  BusinessNews, Impactbnd.com.
NEW VIDEO
Shamir's new, 40-minute loop video, ReCreating Perfect Vision, (still shot featured below) was just released and is great for both in-office and online play. It is, in fact, the first in a series of patient-directed videos from Shamir.
COOL CONTENT: The content is fun, relatable, and NOT technical. Reflecting the culture of Southern California, segments feature everyone from a sand sculptor and surfer to a cruisin' car aficionado and junkyard jewelry artisan.
THE FOCUS: Every segment focuses on an interesting individual, their passion or talent, and which Shamir lens best meets both their vision requirements and lifestyle needs. The clips are fun, informational, and highly engaging.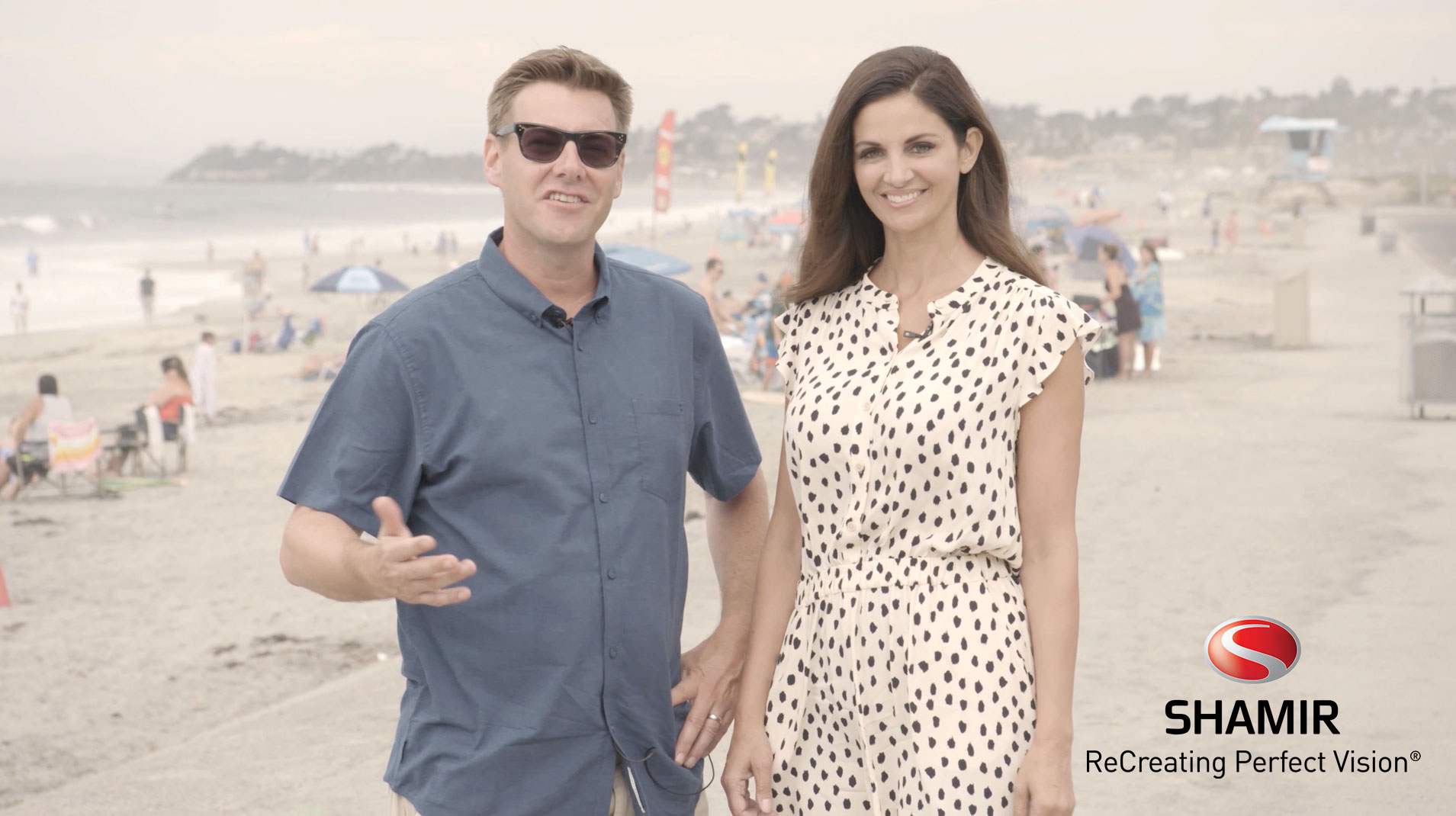 THE FACTS
THE LAUNCH: In announcing the project, Shamir representatives said, "We're pleased to introduce RCPV-TV: brand new, original, story-driven productions that will engage your patients visually and informatively, and inspire that all-important conversation with you and your staff about your patients' Work, Play, & Everyday Lifestyles!"
The approach is fresh and appealing…while also addressing the different lenses and why it's important for consumers to talk to their ECP about their unique lifestyle needs.
FREE + FUN. The super engaging video is free and is designed to be played as a loop in your practice, on your website, or on your various social media outlets.
ORDER INFO. For more on this opportunity, contact your Shamir account executive to receive the video on a USB drive, or reach out to Ashley and Alex at 877-514-8330.
Take advantage of this free resource to help build your practice and promote lenses available for Everyday, Work, & Play. It's a great way to bring the 2018 into focus.
Shamir's new video is a fresh and lively contrast to the technology-driven product videos featured in most offices. Tell us what you think and share in the conversation on Facebook here.