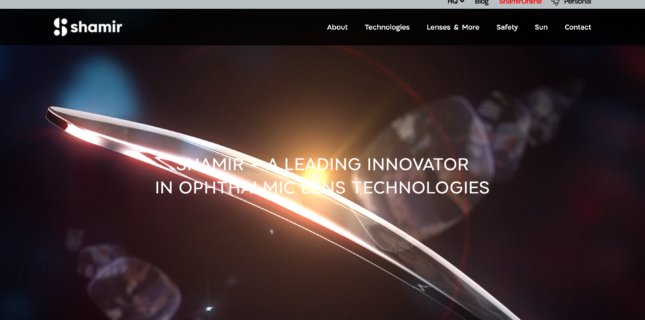 Shamir website offers brand new ECP experience and resources
San Diego, CA – May 19, 2021 – As part of Shamir's ongoing rebranding efforts, Shamir is pleased to announce the launch of their brand new website.
The website is more user-friendly to navigate, and offers a number of newly developed features to better inform and engage the ECP-customer base such as the ECP store and Lab locators. Additionally, each page has comprehensive product and technical information available to read and download, and unique features to learn about Shamir technologies.
"We are confident the journey and experience will be both educational and user-friendly, while offering improved navigation and functionality for customers." said Phil Pasit Director of Marketing for Shamir. "Visitors to the new site can stay informed with the latest news through our online blog, or find information rich content on Shamir's full product portfolio and technologies."
Shamir will continue to enhance the website within the coming weeks, including a structured learning experience branded as Shamir Academy and a personalized portal within Shamir Personal.
Shamir Academy will provide an opportunity for ECPs and staff alike to learn more about our products and best practices to use them, while Shamir Personal will be available to view and download all Shamir assets, such as videos, brochures, social media posts, and more.
The new website can be found at www.shamirlens.com.