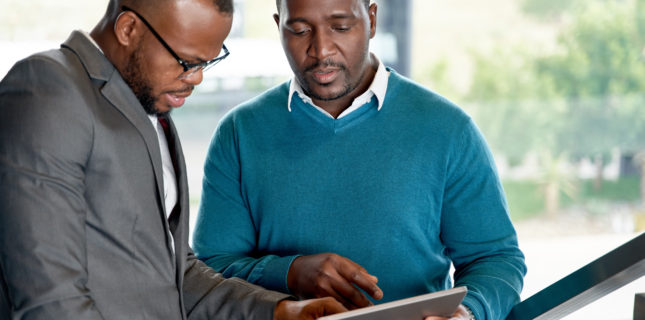 Talking Technology
When it comes to explaining spectacle lenses, should you talk tech? Or is it a better bet to gloss over technical features and simply home in on wearer benefits?
There was a time when the latter…a quick "This is what lens X will do for you" won the day. More and more, however, it's not just engineers who want to know what makes their eyewear tick.
And, especially given the price tag of today's premium product, it behooves doctors and staff alike to be ready to explain the technology that's built into that patient's lenses. In other words, it's not just what lens X will do. Today, consumers want to know why lens X will do it—and what the technology is that makes it better.
Tip: It behooves doctors and staff alike to be ready to explain the technology that's built into a patient's lenses.
73%…of consumers are more likely to buy a product after viewing a video about it.
GETTING UP TO SPEED
This all-important conversation should at very least start in the chair, be addressed at the handoff, and, if not already prescribed by the doctor, then expanded upon in the dispensary.
Getting to the point where key members of the practice are conversant about lens technology, however, requires a few steps. For starters, your lens vendors of choice should be proactive and offer staff training that may include in-person training from reps or online CE.
If they haven't, then ask them to share details on the technology behind their products. Many will also be able to provide videos for your staff to view.
SHARING VIDEOS
Shamir thinks video is so important that there's a video tab at the top of the homepage on its website, www.shamirlens.com, that leads to more than 70 videos about the company, its products, and programs.
One reason for the emphasis on video? More than 7 out of 10 (73%) of U.S. adults report being more likely to purchase a product after viewing a video about it, according to a recent survey from Animoto.
WALK, NOT JUST TALK
If, as they say, a picture really is worth a thousand words, then be sure to download some vendor videos onto tablets for patients to watch in-office.
And speaking of tablets, it's one thing to talk about the technology in your products. It's even better when you demonstrate, through the use of tablets and measuring devices like Shamir Spark Mi Up, that technology is important not just in products, but throughout the practice as well.
Talking about lifestyle, occupational, and other visual needs is as important as ever. What's changed, however, is that addressing the technology behind your products is more important to today's patients. Doing so underscores your commitment to them.
And, in today's competitive arena, demonstrating that is more important than ever.
Tell us how you're communicating about the technology behind your products of choice and share in the conversation on Facebook here.
Comments are closed.