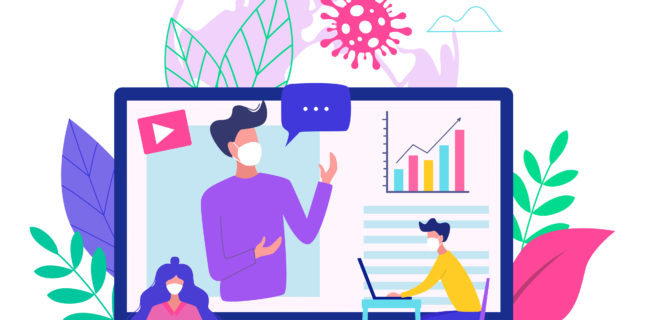 Social Media Plans and Platforms
Many small businesses have been preparing for the second wave of Covid. According to a MetLife & U.S. Chamber of Commerce Small Business Coronavirus Impact Poll, 29% of respondents report updating websites and social media profiles and 25% have increased e-commerce options (uschamber.com).
Here are some small business tips and trends shared by Hootsuite. Be sure to check out their blog for more: blog.hootsuite.com.
Tip: "Twitter data shows 70% of people say it's important for [posts] to help boost positivity right now." —Hootsuite's Social Transformation Report
8.4That's the number of social media accounts the typical internet user has.
GOALS + ANALYSIS
Start by creating SMART goals…that is, ones that are specific, measurable, attainable, relevant, and timely. Next, analyze what's currently working and not working for both you and your competition. Then look outside for fresh ideas from businesses beyond optical whose sites and messaging you like.
MESSAGING + MEDIA
Come up with a social media calendar that includes days and times to post, as well as a combination of content. In doing so, consider the 80-20 rule (20% to promote products and services, and 80% to educate, entertain, or inform).
According to Hootsuite's Social Transformation Report, nearly 7 out of 10 respondents (69%) indicate that "social media has helped maintain customer relationships during the very difficult marketing era of Covid-19. And Twitter data (marketing.twitter.com) shows 70% of people say it's important for [posts] to help boost positivity right now" (hootsuite.com/resources/social-transformation-report).
PLATFORMS + FORMATS
The typical internet user has 8.4 social media accounts, so that gives you plenty of opportunity to reach current and prospective patients.
While Instagram and TikTok seem natural choices for Gen Z, Hootsuite's 21 Digital research found that almost 25% of Facebook users are actually in that Gen Z (18-24) age range. For Boomers, the favored platforms are Pinterest and Facebook. And, surprisingly, the fastest growing Facebook market is the over-age-65 consumer.
What platforms work best for your practice? Tell us about it and share in the conversation on Facebook here.
Comments are closed.