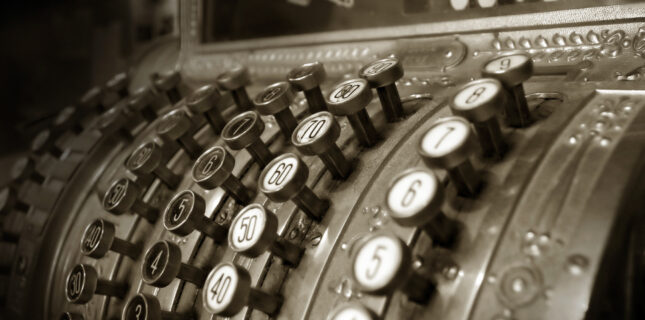 Ringing the Register
What a year! Inflation has risen to its highest rate since 1982.
According to The Vision Council, consumers paid a bit over 6% more for eyewear products in 2021 versus 2020, with some purchasing higher-end product as well. Despite ongoing supply chain nightmares, leaving suppliers often scrambling, retail projections for the U.S. show healthy growth ahead.
Tip: "The strong growth across sectors reflects the optimism and eagerness for the year ahead."
12.7%The increase in retail sales from January 2021 to January 2022.
Retail sales in the U.S. did, in fact, increase by 3.8% in January compared to December, which, according to the U.S. Census Bureau, is double what was expected.
Even more impressive are year-to-year comparisons, with January 2022 racing 12.7% ahead of 2021. Some areas came in even higher. Accessories and apparel, for example, rang up 22.3% more in sales this January than last. And the luxury sector is up an astounding 45% over the same time last year.
As Steve Sadove, senior advisor for Mastercard and former CEO and chairman of Saks Inc., told Forbes this month, "Coming on the heels of the holidays, January typically marks a month of returns and exchanges. However, the strong growth across sectors reflects the optimism and eagerness for the year ahead."
What's in Store?
Prices were up in January. That represents the 20th month in a row in rising prices.
So, what is actually in store, if you'll pardon the pun, among consumers and retailers for the rest of the year?
• EXPERIENCE. According to bazaarvoice.com, one-third of shoppers expect retailers to increase emphasis on the customer experience in 2022.
• SAYONARA. What are the main reasons shoppers say they'd leave your business this year? The top three, as reported by bazaarvoice.com, are prices increased too much (58%), a poor experience (50%), and another business had better product (36%).
• HIRING. "If labor remains tight in the U.S. in 2022, retailers may need more than creative perks to win recruits," reports RetailDive.
• FORMATS. Retailers are rethinking store formats, and, as Gap did in San Francisco, even killing their flagship-store concept.
• LOCATIONS. Key players—like Nike, for example, moving into smaller neighborhoods and Macy's trying out strip centers—are testing new locations.
• PRIVATE LABEL. With inflation, some retailers are seeing private label as a better way to get more bang for their buck. Target, for instance, is adding nearly 50 private labels this year, and companies like Peloton have already put a strong private-label strategy into place.
• ADVERTISING. With Facebook and Instagram viewed by the big boys as way less impactful than other years, large retailers are looking for new marketing and advertising channels.
Which of the major retailers' strategies are you likely to adapt to your business this year? Tell us about it and share in the conversation on Facebook here.
Comments are closed.